Brow Lamination Vancouver
Get the Full Brows You've Always Wanted
Vancouver's top-rated eyebrow lamination services. The solution to sparse or thinning brows. Our eyebrow lamination services can help you achieve the full, defined, and tamed brows you've always wanted.
Experience the Difference
Why Our Expert Brow Technicians Are the Best Choice for Your Next Brow Lamination Appointment
If you're looking for a way to enhance your natural beauty and achieve perfectly groomed, defined brows, then eyebrow lamination might be just what you need. With this popular beauty treatment, your brow hairs are set in place using a specially formulated solution, resulting in well-defined, symmetrical brows that stay in place for weeks. If you struggle with unruly, sparse, or uneven brows, eyebrow lamination can help you achieve the full, natural look you've always wanted. 
4.7 stars average rating on Google
Licensed technicians trained in the latest techniques
Dedicated to making your brow lamination experience as comfortable as possible
Flexible appointments to meet your schedule
Friendly and professional team
Enhance Your Natural Beauty with Brow Lamination at our Vancouver Salon
Welcome to Vancouver's premier brow lamination experience! We believe that every person deserves to feel confident and beautiful in their own skin. That's why we offer eyebrow lamination services that can help enhance your natural beauty and give you perfectly groomed, defined brows.
Tame unruly brows with a brow lamination treatment
Brow lamination is a treatment that helps to groom, reshape, and set brows into the desired shape. If you struggle with unruly brows that refuse to stay in place, a brow lamination treatment might be just what you need to tame them. This popular beauty treatment involves using a special solution to set your brow hairs in place, resulting in a well-groomed, symmetrical look that lasts for weeks. With our brow lamination treatment, you can say goodbye to unruly, messy brows and hello to perfectly defined, low-maintenance brows.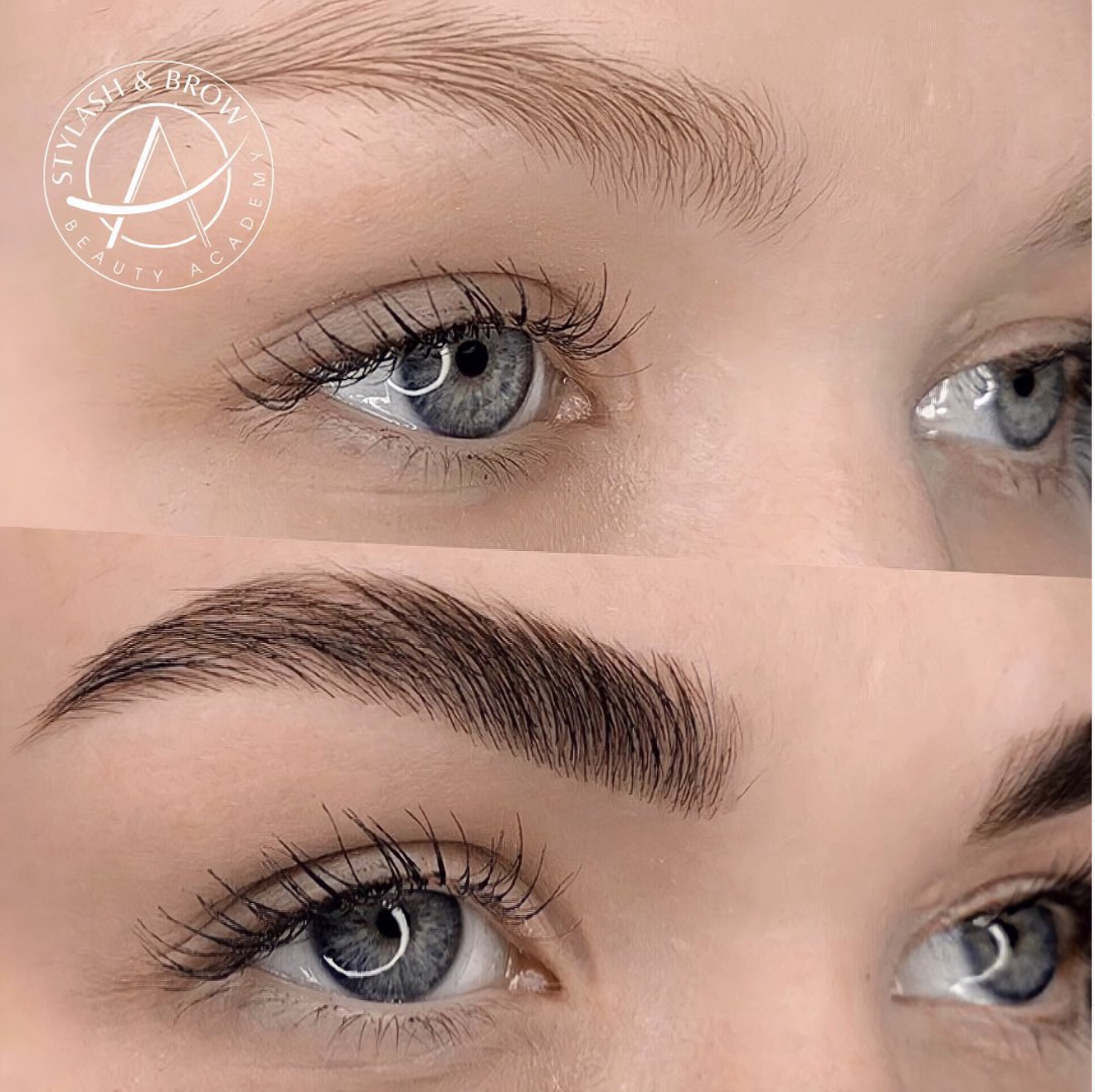 What our clients are saying
I have recently had my eyebrows done here and I am very happy with the result. I have very low tolerance for pain and so I hesitated for a long time—only to realize that it was not painful at all. I am very satisfied with Annie's work. She's very good at what she does. I will come back to this place for sure!
This team rocked it! They mapped it perfectly! They showed me the "sisters" vs. "Twins" concept and made sure my brows were exactly what I wanted before they even started the process. Seeing the shape laying down and sitting up is so important and not many places recognize the importance, so thank you! I love my brows. I loved the experience and I love knowing that there are some great brow experts advancing into the world.
My first time getting my eyebrows done and very pleased with the quality of the job. Annie is so professional, put me at ease and walked me through the steps e.g. what to expect, shapes and etc. The strokes are so detailed and very well shaped. Top notch. She is that amazing! This is one salon I highly recommend to anybody. I wake up every morning admiring my eyebrows now.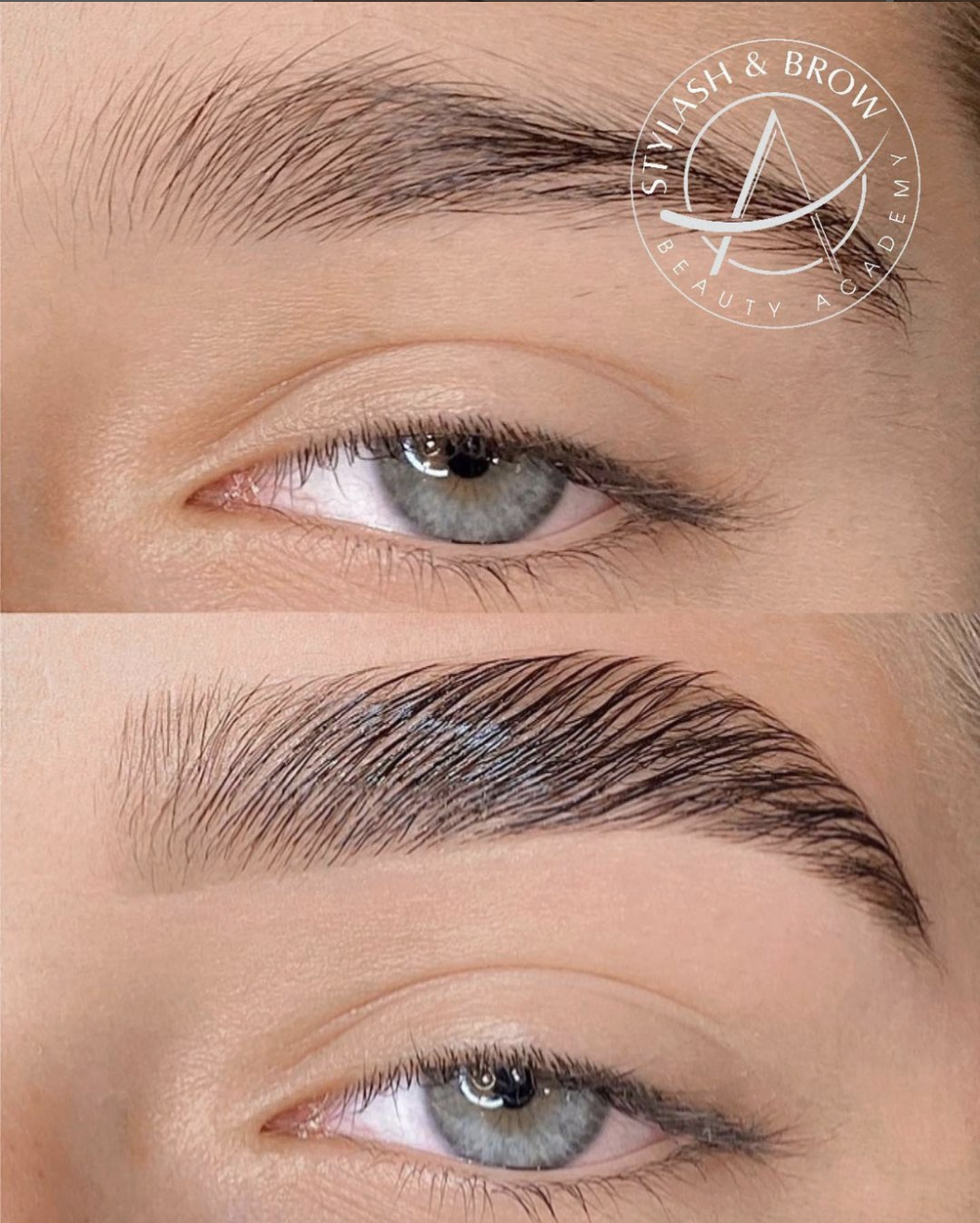 The Pain-Free Way to Perfect Brows
If you're hesitant to try brow lamination because you're worried it might be painful, we're here to put your mind at ease. Our brow lamination service is completely pain-free, allowing you to achieve the perfectly groomed, symmetrical brows you've always wanted without any discomfort. Feel confident and beautiful in your own skin by enhancing your natural beauty – pain free. 
Brow lamination saves you hours of effort every day to maintain your brows
Brow lamination is the perfect solution for those who want to enhance the appearance of their brows with minimal effort. This quick and easy treatment saves you hours of daily maintenance by keeping your brows perfectly groomed for up to 6-8 weeks. With brow lamination, you can wake up every morning with flawless, natural-looking brows without any fuss. Whether you have thin or unruly brows, brow lamination can transform your look in just one appointment, leaving you with fuller, more defined brows that require little to no additional upkeep.
If you're tired of spending time and effort every day to maintain your brows, our hassle-free eyebrow lamination services in Vancouver can give you low-maintenance, perfectly groomed brows.
Our Brow Lamination Services
Eyebrows make a major difference in your appearance. Eyebrows can frame your face and enhance your beauty. Eyebrow shaping can also help to open up your eyes and make your eyes look brighter. Plus, it can make a huge difference in the way you feel about yourself and how you present yourself to the world.
For the best results, try one of these eyebrow services: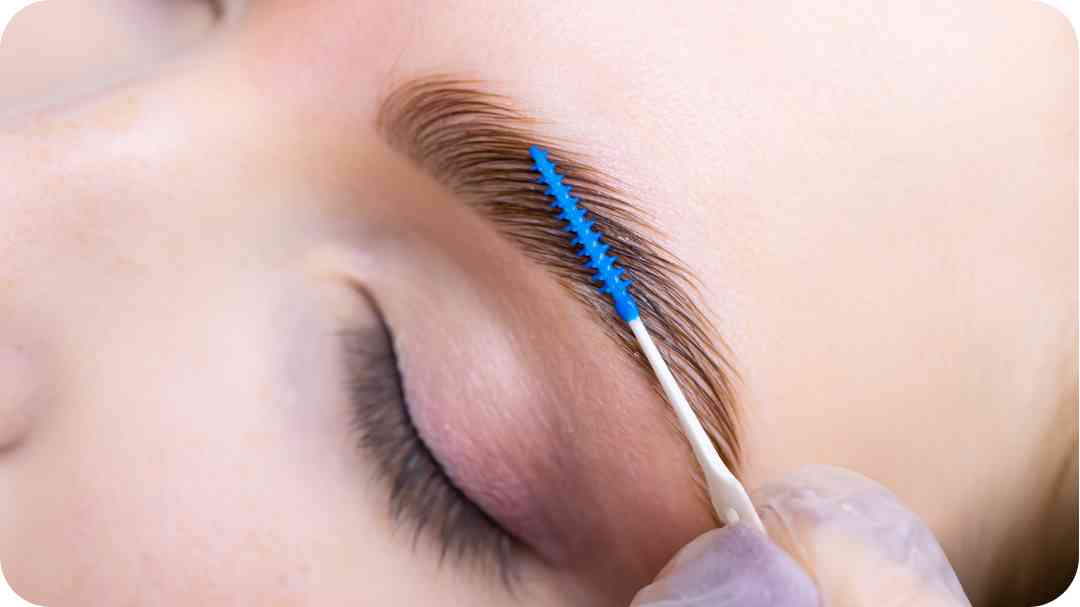 The hottest trend in Europe is now available at StyLash & Brow Bar
Get gorgeous defined brows that will last you weeks
Wax, trim, and tint are included in this service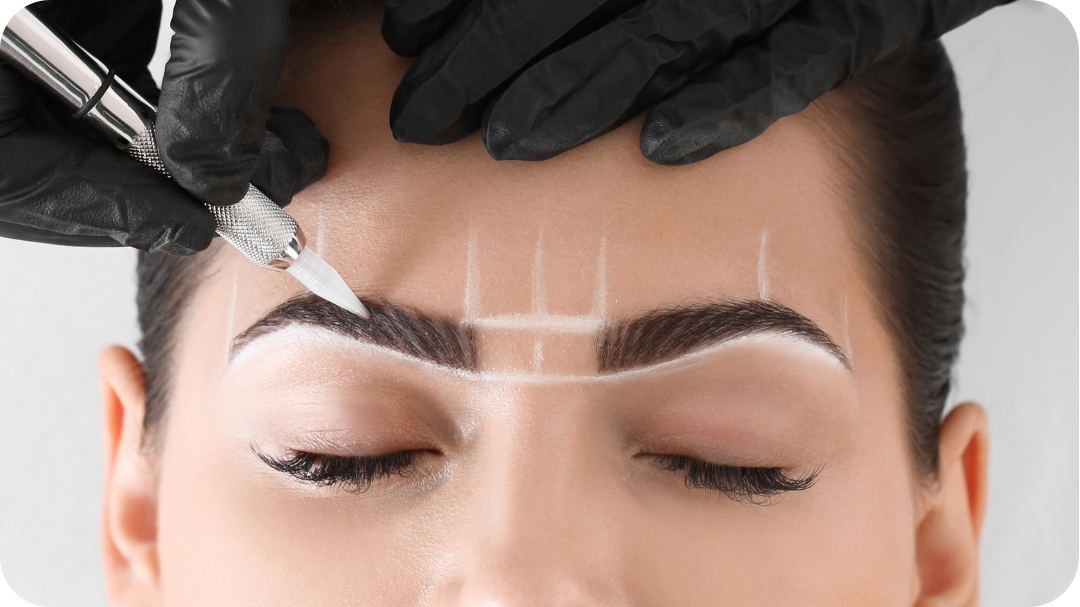 A great solution for clients wanting their brows to remain darker than their natural brow hair color.
Suitable for those wanting to achieve a more filled-in look without having to use makeup or brow pencils
Perfect for candidates who want to test permanent makeup
Please note: If you're interested in obtaining permanent makeup training in Vancouver, we offer courses at our Academy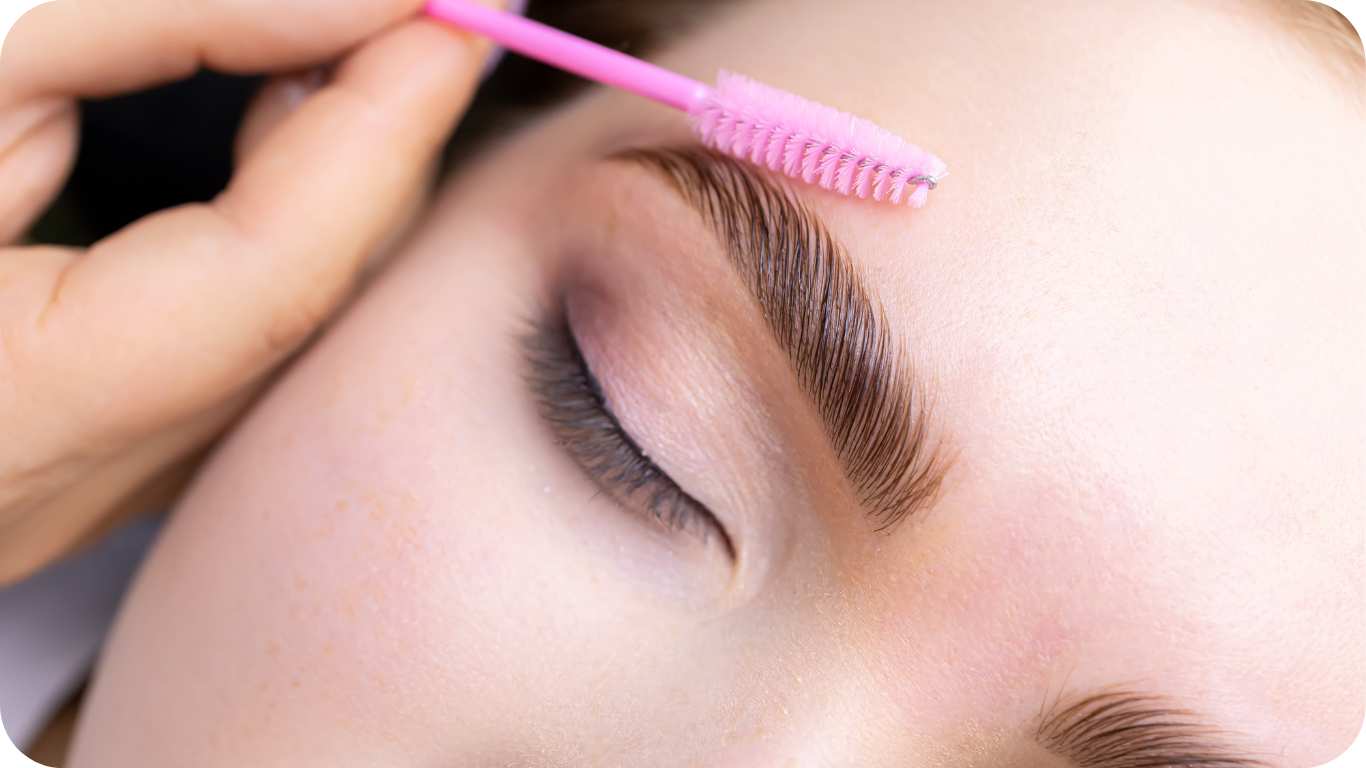 Tint your brows and/or lashes to get a beautiful rich color that will look great for 4-8 weeks
For brows, tint your brows for a beautiful uniform color that enhances your natural brow hairs
For lashes, our go-to color is Raven Black
Prior To Your Brow Lamination Appointment
Do not wear eye makeup. Makeup close to the eye area must be removed prior to the application process. For removal, please use a mild, oil-free cleanser. Do not use oil-based makeup removers.
Do not apply face creams or sunblock around the eye area.
Please silence your phone while the extensions are being applied. Talking in the treatment room is prohibited as the brow lamination process requires precision. Feel free to listen to your own audio or take a nap and let the brow lamination transformation begin.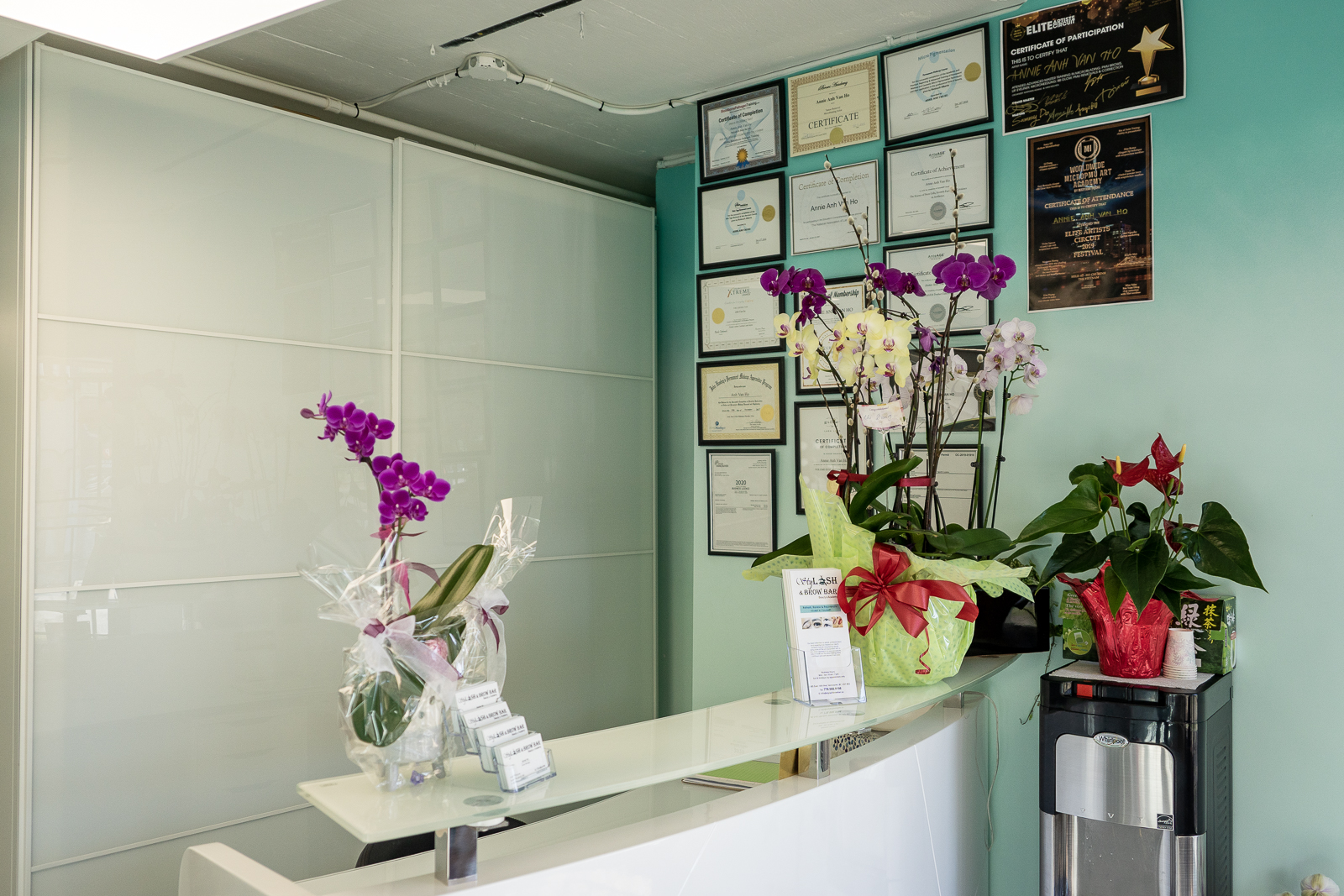 Brow Lamination Aftercare
We recommend that you please follow these guidelines to help keep your eyebrows looking beautiful:
Avoid getting your brows wet for at least 24 hours following the lamination
Avoid using any makeup or skincare products near the brows until the 24-hour period has passed
Do not use any oil-based products near the brows
Gently cleanse around the brows when washing your face
Be sure to use a gentle cleanser or soap
Avoid any harsh scrubbing or exfoliating near the brows
Use a moisturizer around the brows to keep the skin hydrated
Avoid any activities that may cause excessive sweating, such as exercise
Avoid any excessive touching or manipulating of the brows
Be sure to follow up with your technician for any touch-up treatments as needed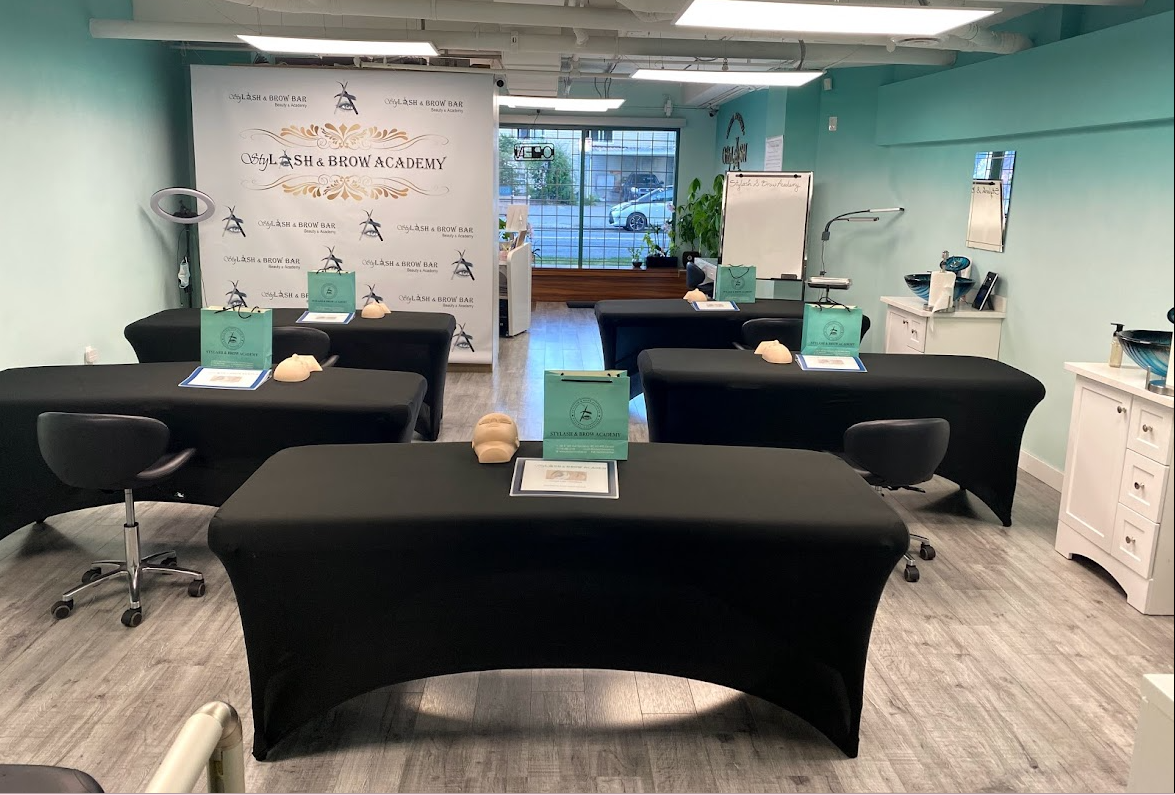 Frequently Asked Questions
What is brow lamination?
Brow lamination is a treatment that helps to set the brow hairs in a certain desired shape, making the brows appear fuller and more groomed. It involves brushing, setting, and perming the brow hairs, creating a fuller and more uniform brow shape.
Who is suitable for brow lamination?
Brow Lamination is suitable for anyone who wants to achieve a fuller, more uniform brow shape. It is especially beneficial for those who have sparse or unruly brows, as it helps to tame and set the brow hairs.
If you're unsure whether or not brow lamination is right for you, be sure to contact us for a free consultation!
How long does brow lamination last?
Brow lamination usually lasts around 6-8 weeks. However, this can vary depending on the type of product used, the individual's hair type, and how well the aftercare instructions are followed. Factors such as excessive sweating or exposure to water can also reduce the duration of the treatment.
What happens during a brow lamination treatment?
During a brow lamination treatment, an aesthetician will cleanse the brows and apply a special solution to the hairs, which helps to set and perm them. Once the solution has been left on for a few minutes, the brows are then brushed and set into the desired shape, before being sealed with a nourishing oil.
Will brow lamination damage my brows?
No, Brow Lamination will not damage the brows. The solution used is specifically designed to be gentle on the skin and hairs, and it will not cause any damage or irritation.
How should I care for my brows after a lamination treatment?
It is important to avoid any products containing alcohol or oil for the first 24-48 hours after the treatment, as this can cause the brow hairs to become unruly. It is also important to avoid any activities that involve sweating or getting the brows wet during this time.
Be sure to read our full brow lamination aftercare guide to ensure your brows are kept healthy and beautiful for as long as possible after your treatment. Once you've experienced our exceptional brow lamination service at our Vancouver salon, our skilled technicians will provide you with a personalized aftercare guide to ensure your stunning results last as long as possible.