Permanent Eyeliner Vancouver
Enhance Your Natual Beauty With a Time-Saving and Empowering Solution
Permanent eyeliner, also known as cosmetic tattooing, is a procedure in which a trained professional implants pigment into the skin around the eyes to enhance the appearance of eyeliner.
Boosts Confidence
Enhance your natural beauty and feel more comfortable and self-assured in your appearance.
Save Time
 Save time in your daily makeup routine, and have more time to focus on other things that matter to you.
Empowering
Take control of your appearance and express yourself through your makeup.
Natural Enhancement
By enhancing the shape and definition of your eyes, you can feel more beautiful and confident in your own skin.
Look Perfect All Day Long with Our Permanent Eyeliner Service!
Permanent eyeliner is a great way to save time and energy when it comes to your daily beauty routine. Our permanent eyeliner service will give you long-lasting, beautiful results that will last for years to come. Our technicians are highly trained and experienced in providing the latest techniques in permanent makeup, so you can have confidence knowing that you're getting the highest quality service. With permanent eyeliner, you can have the perfect line, shape, and colour to enhance your eyes and give you a more defined look. The results are natural-looking and smudge-proof, so you can look your best all day long. With our service, you can forget about spending time and money on makeup products and instead enjoy the convenience of having a perfect look all day every day.
If you're interested in permanent eyeliner services, be sure to visit us in Vancouver, BC to get the highest quality service with beautiful, long-lasting results!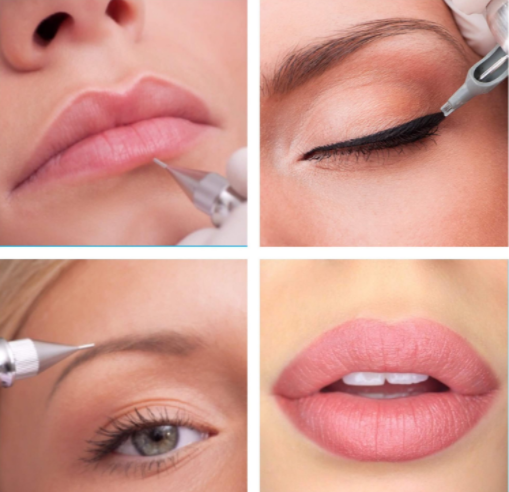 Long Lasting
Permanent eyeliner is a long-lasting solution that can save you money and time in the long run, as it eliminates the need for daily application of traditional eyeliner.
Ideal for Active Lifestyles
If you enjoy sports, swimming, or other physical activities, permanent eyeliner can help ensure your makeup stays in place, without the need for frequent touch-ups.
Suitable for sensitive skin
Permanent eyeliner can be a good option for people with sensitive skin or allergies, as it eliminates the need for traditional makeup products that can cause irritation.
Is Permanent Eyeliner Right For You?
If you fall into any of the categories listed below, then permanent eyeliner might be the right choice for you.
Anyone wishing to add definition to the eyes
People with sensitivities to makeup
Anyone who has difficulty applying eyeliner
Those who wear Contact lenses
Those looking to create a fuller lash line
Those looking to emphasize their eye colors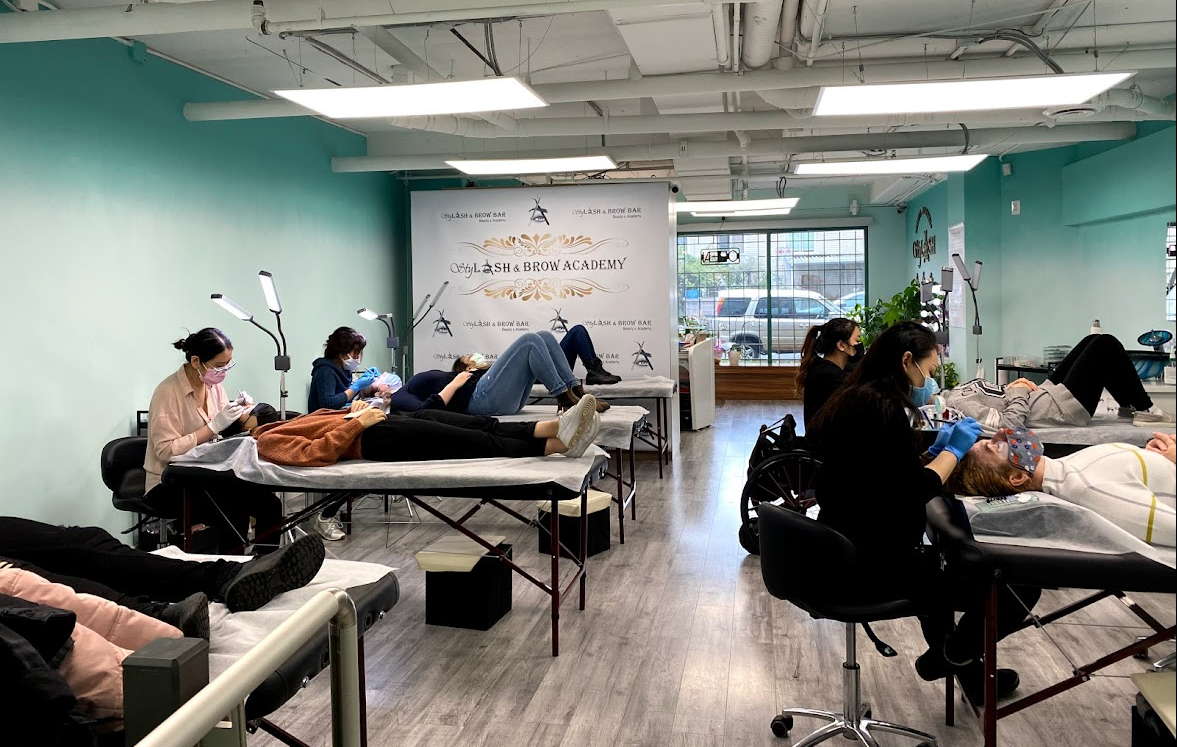 Permanent Eyeliner Service
The eyes are the focal point of the face and our most expressive feature. From subtle to dramatic, eyelash enhancements and eyeliner can dramatically define the eyes, creating a smudge-proof, long-lasting look with ease.
For the best results, try one of these permanent eyeliner services: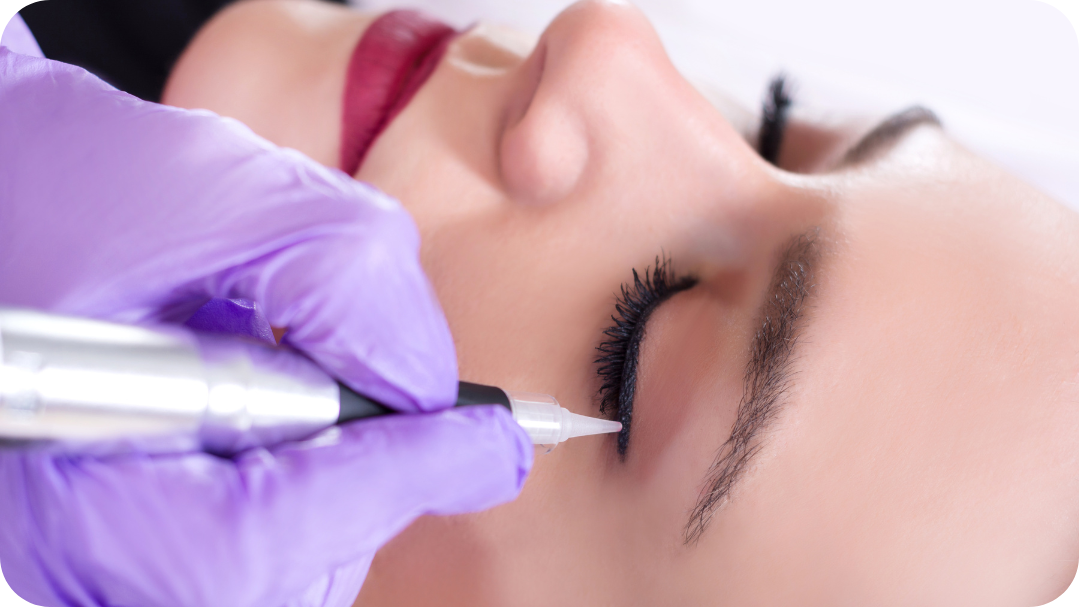 Enhance Eyeliner (Top or Bottom)
Eyeliner enhancement is an eyeliner tattoo application that's best suited for subtle, everyday wear. We add pigment to the lash line to create the suggestion of fuller lashes.
The lash enhancement tattoo doesn't require any maintenance and you can expect 5+ years of results before needing a touch-up.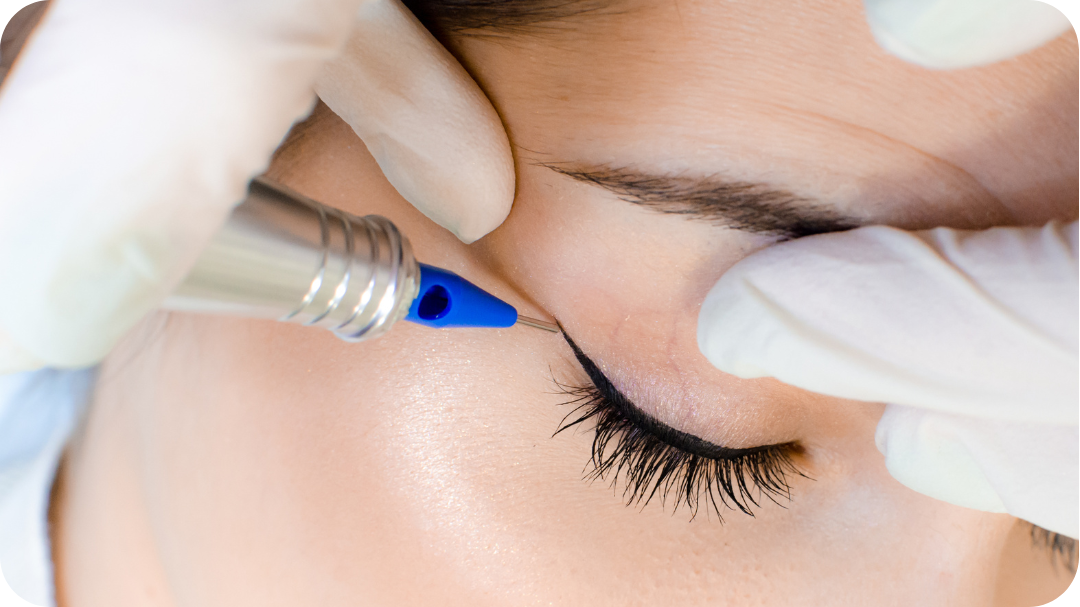 Enhance Eyeliner (Top & Bottom)
We apply pigment to the top and bottom lash lines to create the illusion of thicker, darker lashes. This technique looks natural while giving your eyes more definition.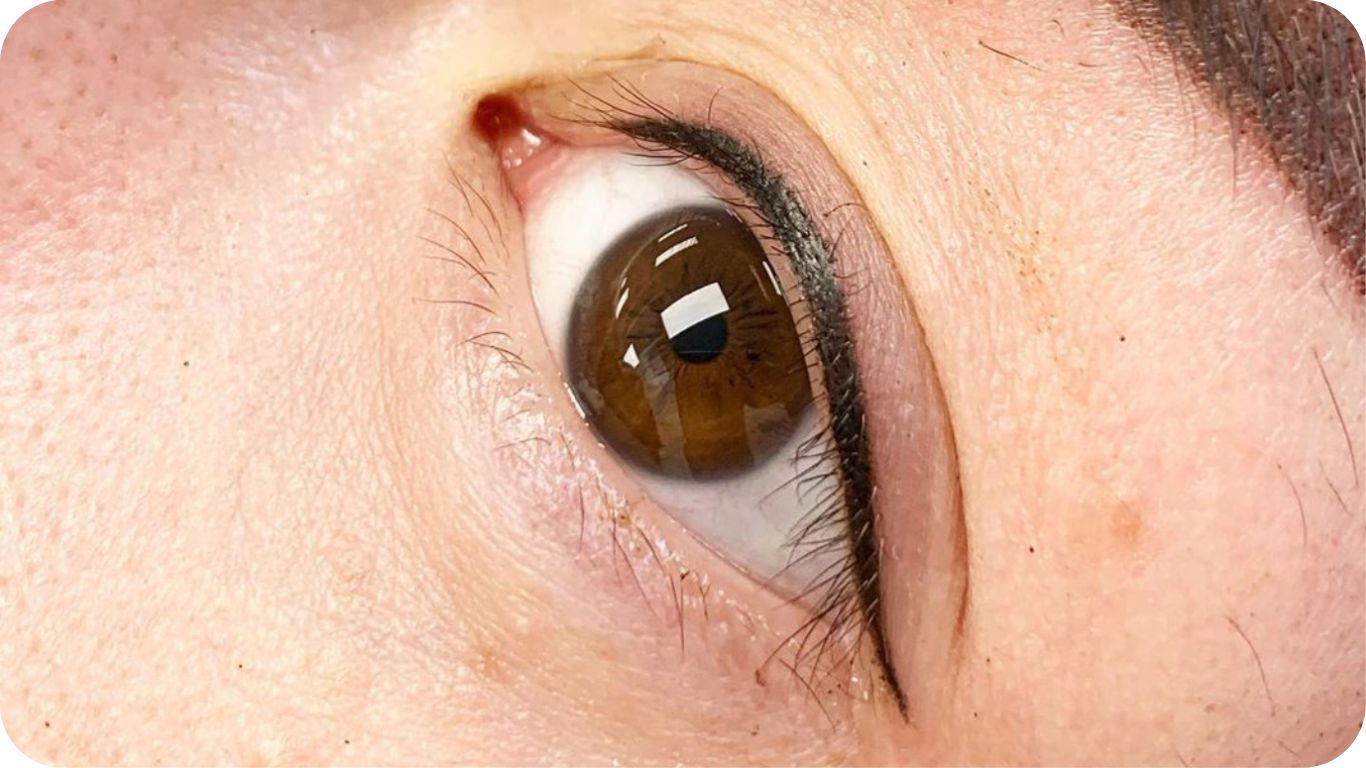 Designer Eyeliner (Top Only)
We design a custom eyeliner shape to suit your facial features. This can be anything from a subtle winged liner to a more glamorous look, without stressing uneven lines or smudging.
Corrections
If you've had a permanent makeup procedure and aren't happy with the results, book a consultation with us to learn how to correct or improve the work with a price estimate.
Our Deposit Policy
A $50 NON-REFUNDABLE deposit (Commitment Fee) is due immediately upon booking to secure all appointments. Deposits are charged upon booking your reservation.
This fee ensures that you are serious about showing up to your appointment. The cost of the deposit is applied towards the total cost of your procedure.
Fee can be made via credit card using our online booking system.
The remaining balance will be charged the day of your procedure.
72 Hour Notice
Our high level of service is important to our clients and us. To avoid disruption at our clinic from no-shows and short-notice cancellations, we operate a strict 72-hour notice cancellation policy. Please kindly let us know within 72-hour notice if you intend to cancel or move your appointment to another day to avoid being charged for your treatment — no exceptions (except emergencies such as hospitalization or bereavement).
Regarding Touch Ups
The first touch up session is scheduled after 6-8 weeks following your first session.
This enhancement session is crucial for the best results.
Additional touch-up appointments may be needed for oily, problematic skin, dark, pigmented skin, and people who do not follow aftercare instructions properly. This will be charged between $110 within six months of refill treatment. As all the procedures are semi-permanent as the pigment is resolving and fades over time, we recommend annual refreshments to the colour. Minor shape adjustments can also be made.
The results of semi-permanent makeup is dependent on skin type, lifestyle and age.
Colour boosts and touch-ups are one session only.
Aftercare For Semi Permanent Eyeliner
Rinse eyes with distilled water or saline eyewash, patting around the areas with a wetted cotton pad to remove any excess ink that may remain as necessary.
Do not apply mascara, eyelash extensions or use lash serums for at least two weeks post-procedure.
What to Expect After Your Permanent Eyeliner Appointment
The swelling and redness will subside, and the pigment will fade to a more natural-looking effect.
You can expect the pigment to become 30-50% lighter during the 40 days healing process.
Most services need a 6-12 week touch-up ($75).
Annual touch-ups are recommended to keep your permanent makeup looking fresh.
After 18 months, the procedure is charged full price. If you had previous work done elsewhere, you must send a picture before booking to be considered as a candidate.
Following your procedure immediately, the tattooed area will appear to be darker and bolder in colour and more sharply defined. This can last up to a week after the treatment, while the initial healing process takes place.
The treated area may feel a bit like a sunburn afterward, but there should be minimal discomfort.
For eyes and lips, swelling and bruising can occur. This is perfectly normal and should only last a few days. If either of these things extends five days, contact your physician.
During the initial healing period, there should be minimal flaking of the skin. If there is some flaking, do not pick and allow the scabs naturally to come off on their own.
The complete healing process takes about 6-8 weeks (4-6 weeks for lips), at which time the true color of the tattoo is evident.
During this process, your tattoo will soften. Be patient. Even if you think too much colour has been lost, your skin is still regenerating and naturally exfoliating.
Please wait at least six weeks to see the true color. It seems to take on new strength, and it is only after 6-8 weeks that a touch-up/adjustment can be made.
Permanent Eyeliner Aftercare
You may shower or bathe normally. Do not soak your face underwater in a bathtub or allow the shower to spray directly in your face for at least two weeks while your procedure area heals.
NO swimming pools, jacuzzis, or other bodies of water for two weeks.
DO NOT pick or scratch at the dry skin/flakiness; let the scabs fall off naturally. Picking can cause scarring and premature pigment loss.
Do NOT apply makeup to the tattooed area for the first two weeks.
DO NOT use Vaseline, Neosporin, or other petroleum-based products while healing.
Do NOT bleach, tint, or dye the tattooed area & surrounding for at least one month following the procedure.
DO NOT thread, wax, or use hair removal products on the treated area while healing.