Eyelash Extensions Vancouver
Wake Up to Beautiful Lashes Every Day
Our eyelash extensions are designed to enhance your natural beauty and provide a long-lasting solution for fuller, more voluminous lashes. Say goodbye to messy mascara and hello to a more effortless beauty routine.
Experience the Difference
Why Our Expert Lash Technicians Are the Best Choice for Your Lash Extensions
If you're looking for the best eyelash extension services in Vancouver, you won't be disappointed with our expert lash technicians, relaxing salon environment, and commitment to using only the highest quality products and techniques. At our salon, we pride ourselves on delivering stunning, long-lasting lash extensions that will have you looking and feeling your best. Book your appointment today and discover why we are the top choice for lash extensions in Vancouver.
4.7 stars average rating on Google
Licensed technicians trained in the latest techniques
Dedicated to making your lash experience as comfortable as possible
Flexible appointments to meet your schedule
Friendly and professional team
Top
-r
ated
ey
el
ash
extension
services in
Vancouver
We are proud to have a 4.7/5 star rating on Google, which is a reflection of the hard work and dedication that we put into providing exceptional service to our customers.
Our expert lash technicians are highly trained and experienced, ensuring that your lash extensions are beautiful, long-lasting, and safe. We also prioritize hygiene and sanitation in all of our services, so you can feel confident in your choice to visit our salon. With a range of lash extension styles available, from natural to dramatic, we are sure to have the perfect look to enhance your eyes and boost your confidence.
If you're interested in achieving that wide-eyed look that makes your eyes sparkle and shine, be sure to check out all the services we provide below to help you feel and look your best.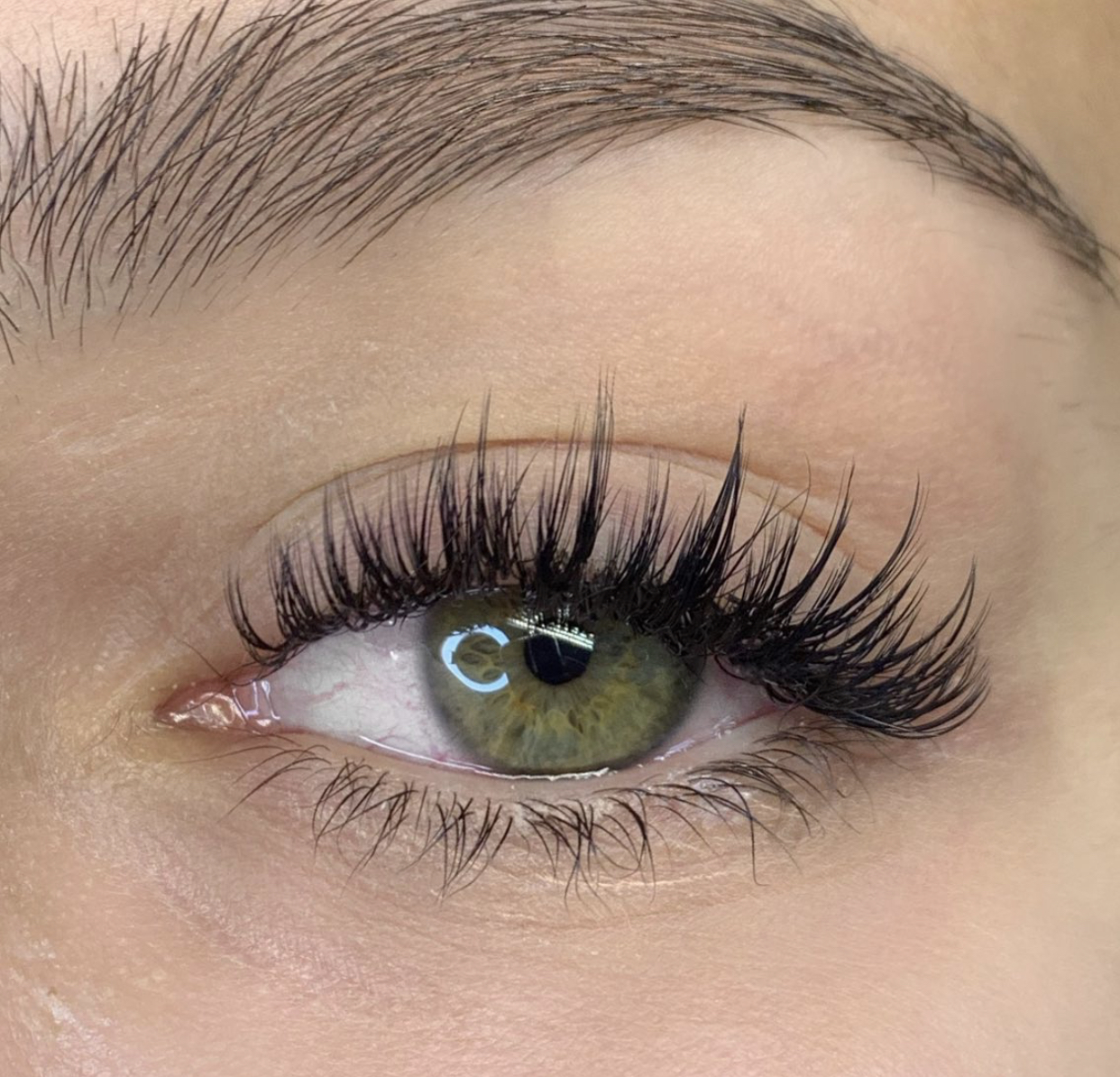 What our clients are saying
Mimi was AMAZING. I am so so overjoyed with my lash extensions, exactly what I asked for and I felt so taken care of the entire time. She was so gentle, and I didn't feel a thing the entire time!! I already have my next appointment booked and will be bringing my all friends to start coming! Thank you so much!
Went in yesterday to inquire about eyelash extensions. Annie was very thorough in going through options. I wanted something natural…having never had any sort of eyelash "work" done. She gave me some options for extensions but after looking at my natural lashes suggested a lift and tint as I had a lot of lashes and length naturally.
Since I found this place, I never come to others. Hailey did very well on my eyelashes extensions, she took her time and make sure that the next time you go for refills, your lashes are strong enough. This is my 4th time coming back for a refill and Hailey and her peers always pleased me with their dedicated service. Worth every penny!
Lash services tailored to your individual needs
We offer high-quality eyelash extensions that give you the confidence to look and feel your best. Our certified, experienced professionals provide custom eyelash extension services tailored to your individual needs and preferences. We use advanced techniques and the best products on the market so you can be sure you're getting the best results. Our commitment to quality and customer satisfaction is unmatched, and we guarantee you will love your lashes. Whether you're looking for a subtle, natural look or something more dramatic, our team of experts can create the perfect look for you.
Visit us today for the highest-quality lash extensions in Vancouver, BC.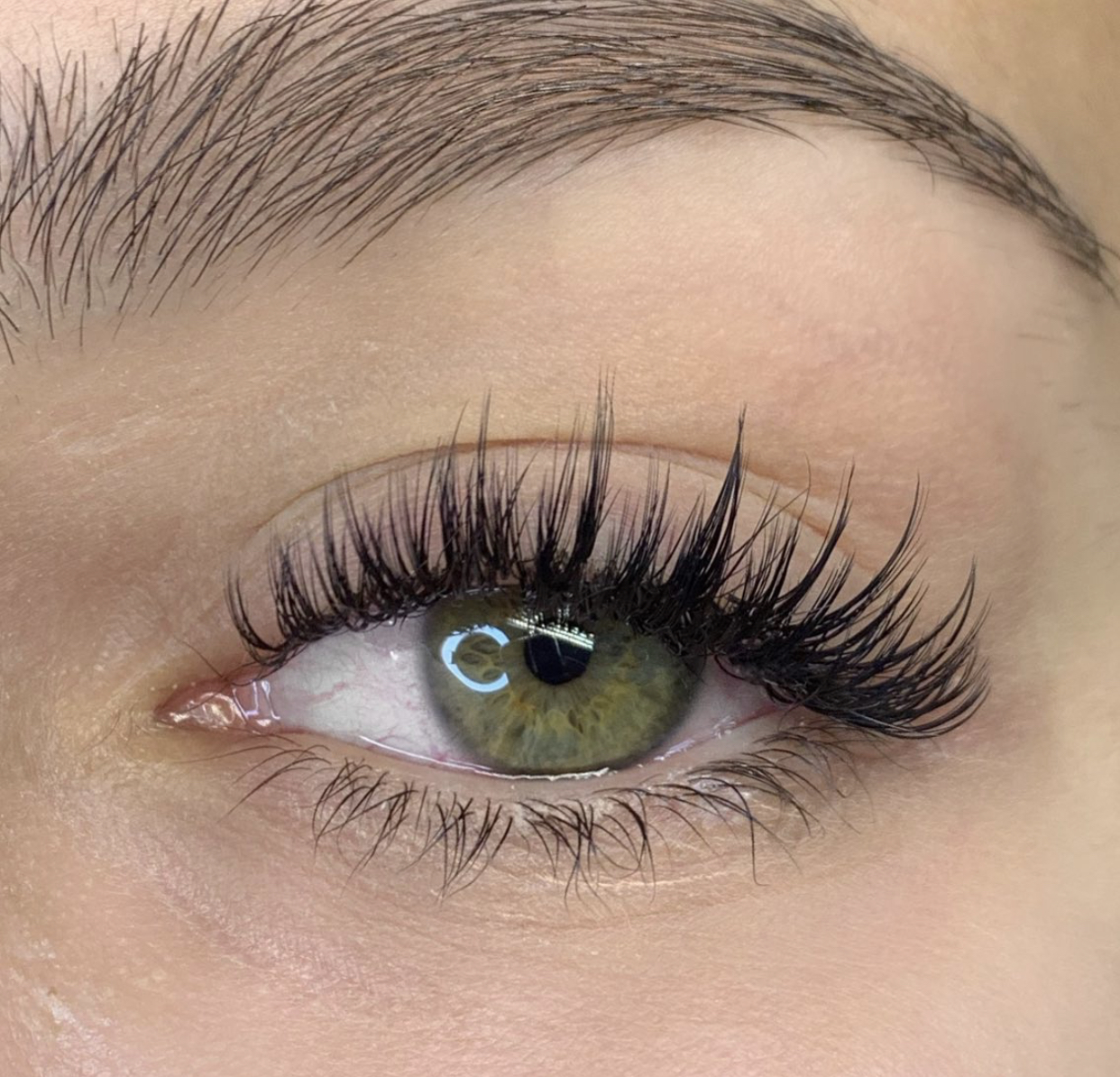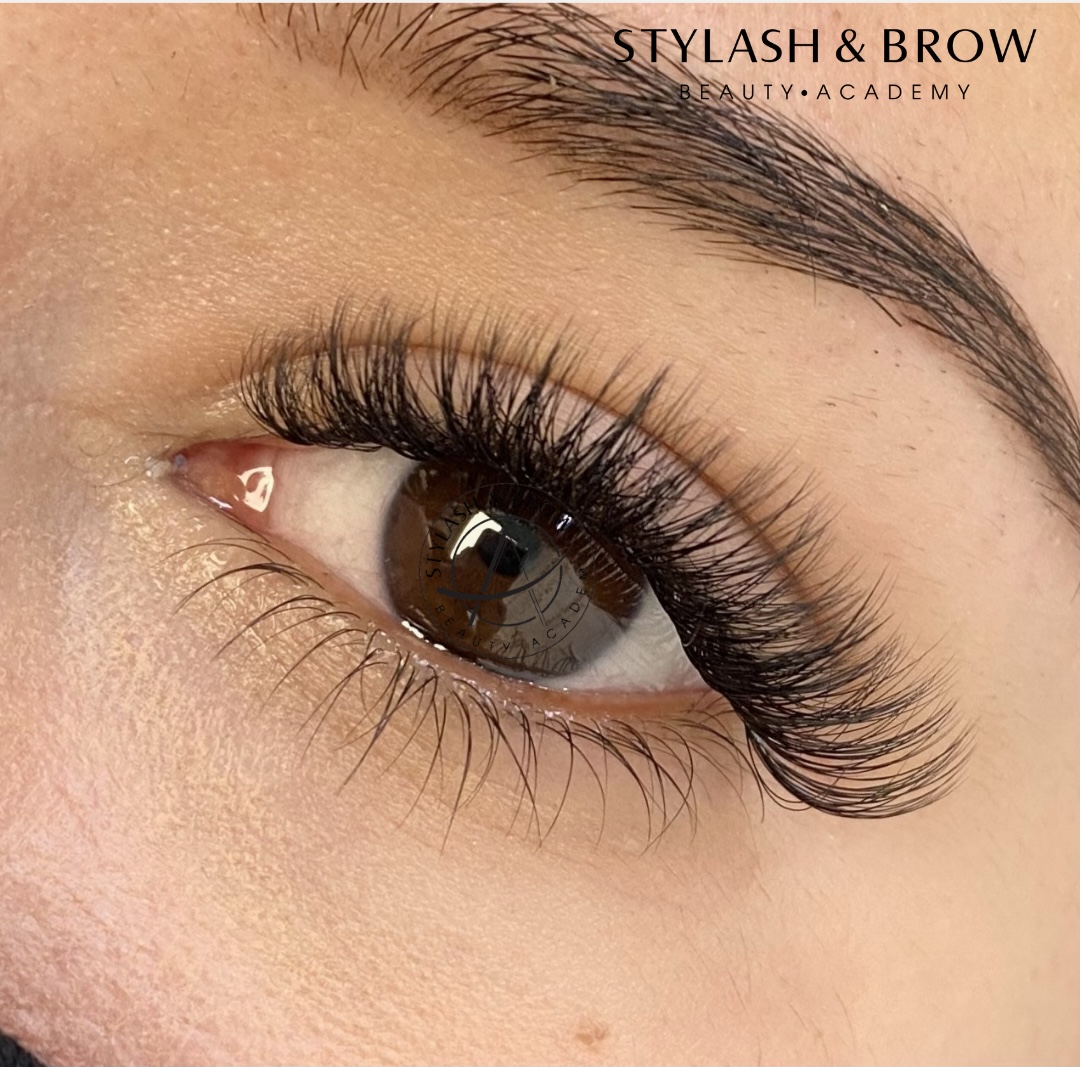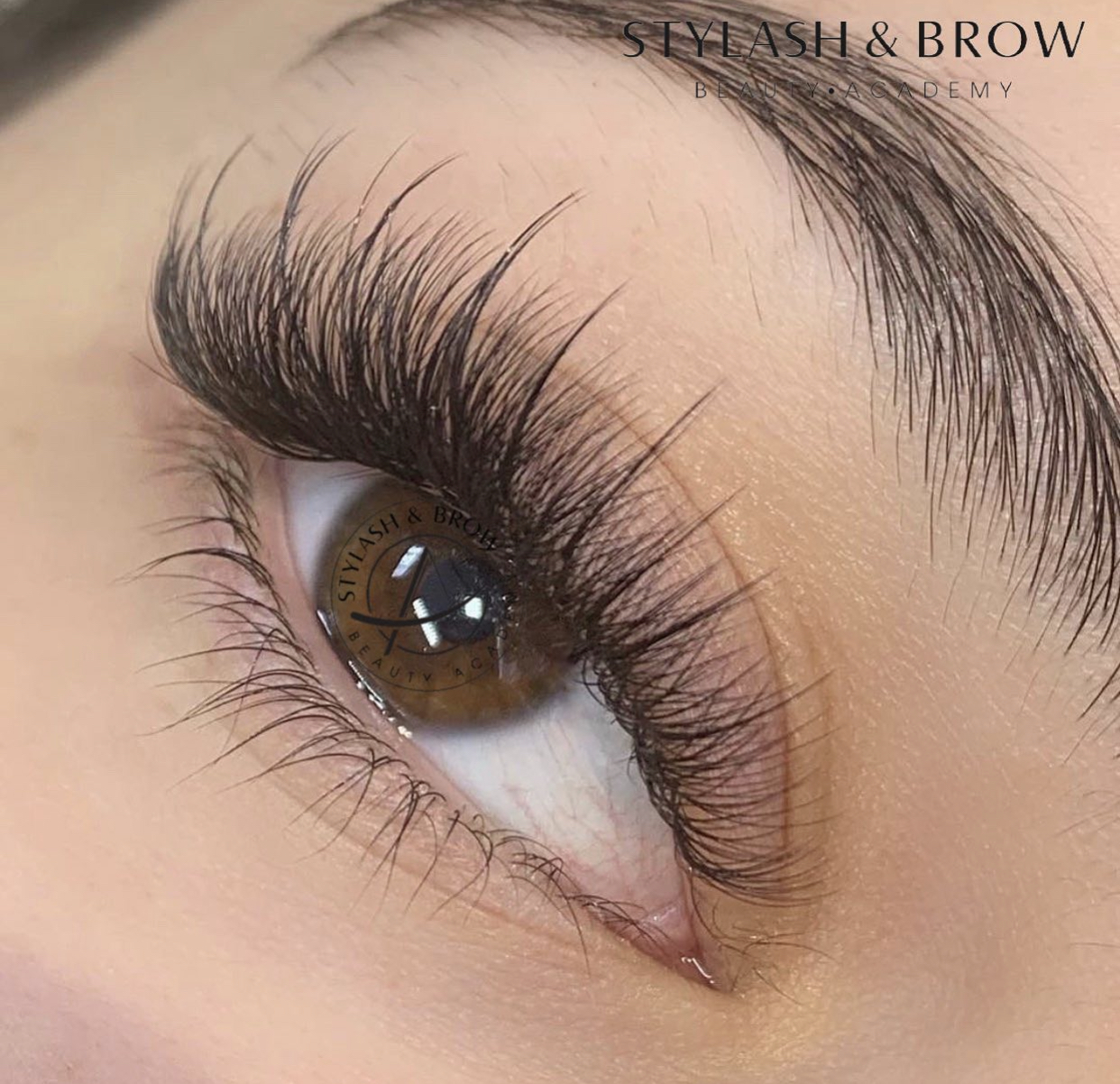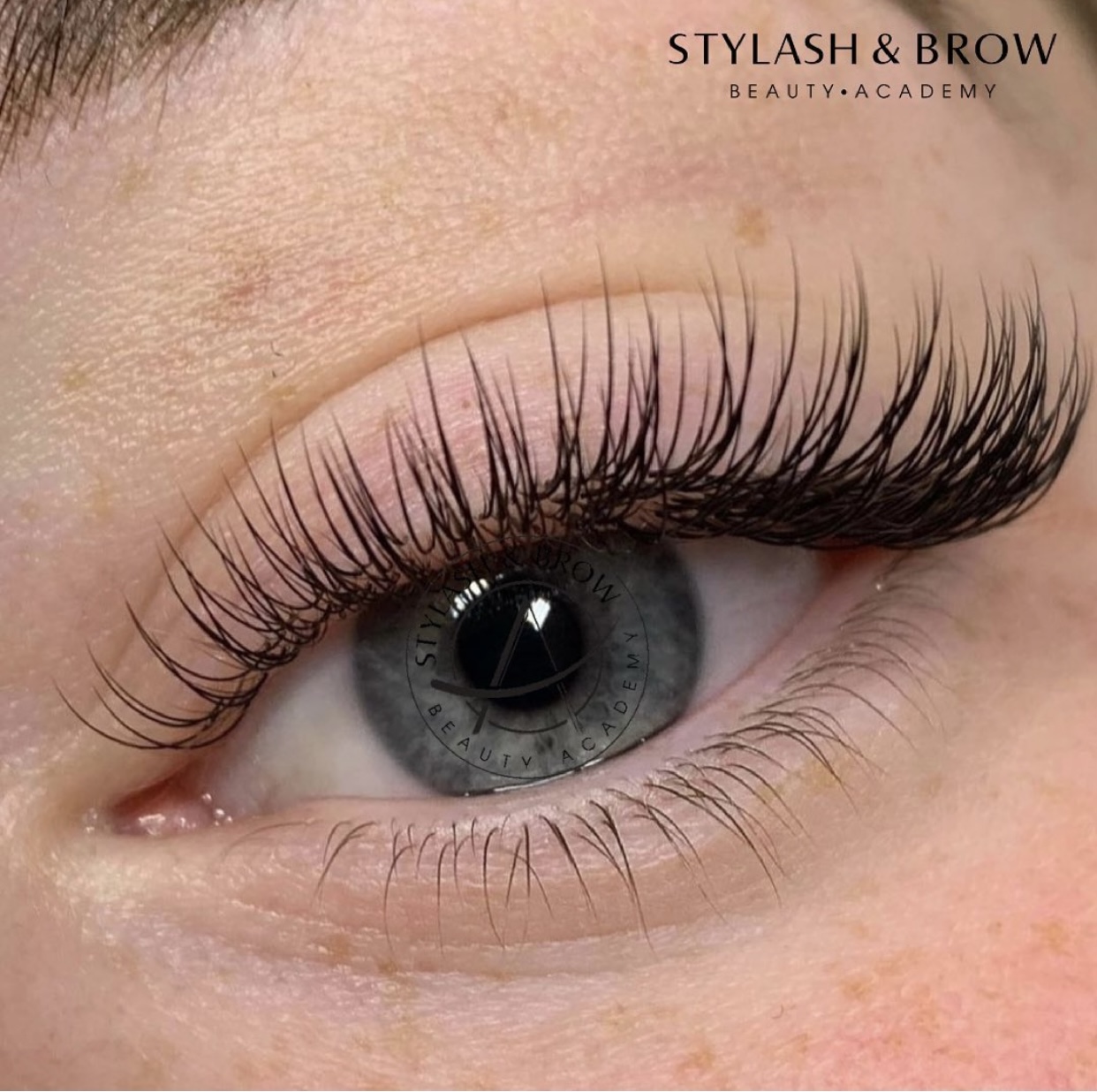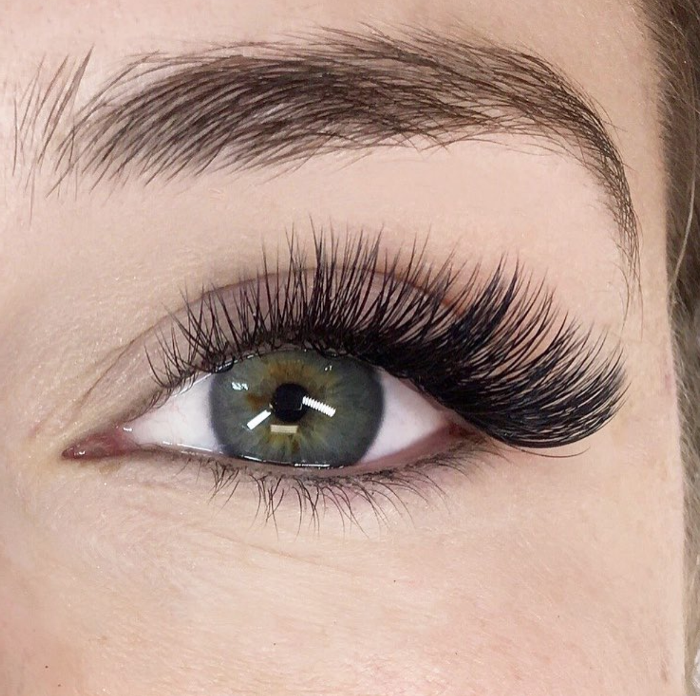 Our Eyelash Extension Services
Whether you're looking for dramatic and flirty lashes, or you're more drawn to a subtle look, we have an eyelash extension service to suit your needs. Pick the eyelash extension service that suits you best, or let us guide you. Either way, the highest-quality lash extensions in Vancouver are within reach.
For the best results, try one of these eyelash extension services: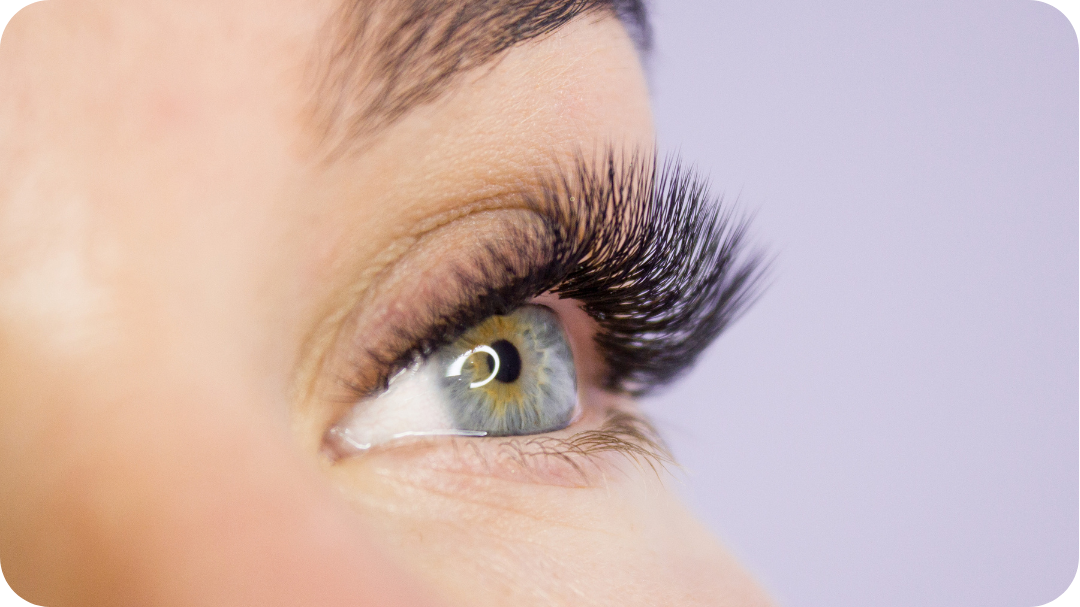 $85/full set – $55/refills
Ideally suited for those looking for a natural-looking set of lash extensions.
This option only fills about 50% of the lashes, meaning it's a good option for those looking to simply enhance their natural lashes.
Uses a classic lash extension application.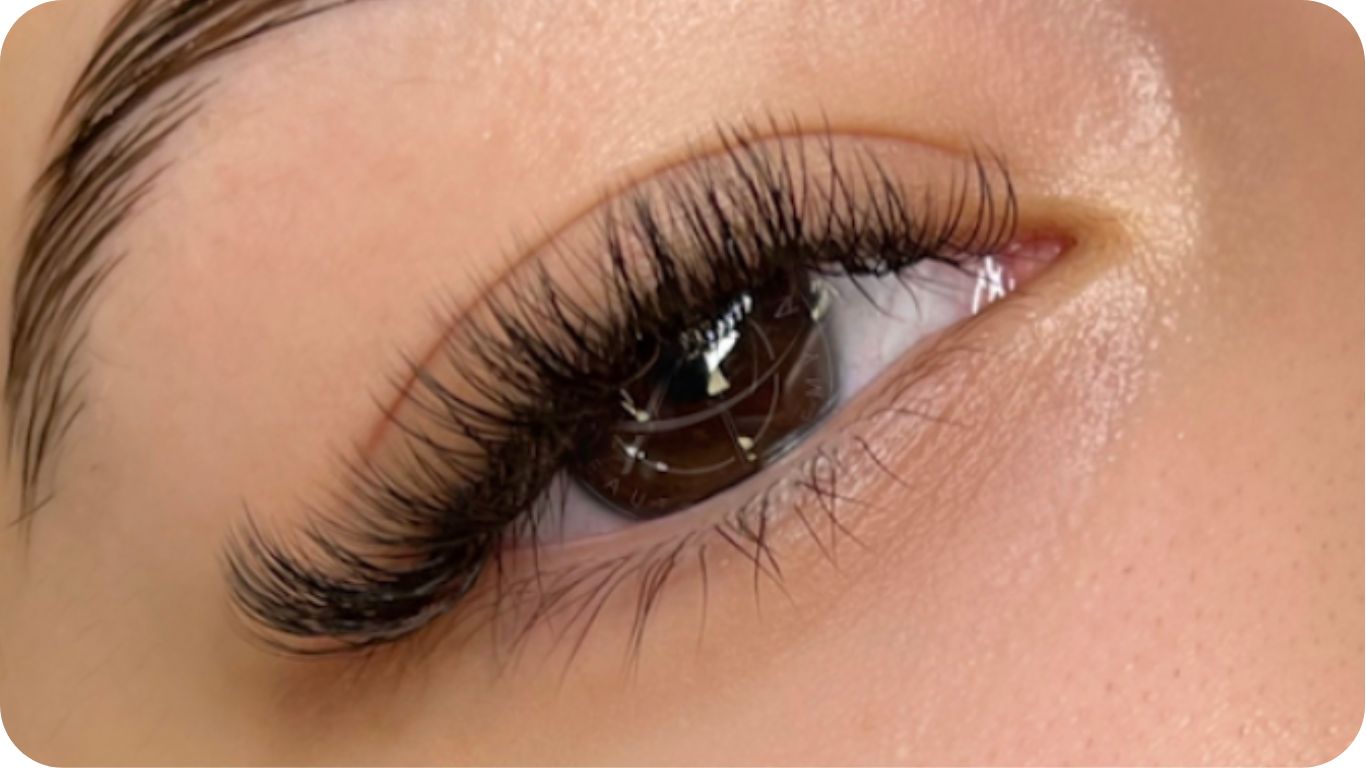 $105/full-set – $65/refills
One of our most popular services.
Offers a more dramatic look that is still natural.
We achieve this look by applying one extension per natural lash, giving a slightly longer, slightly thicker look to your lash line.
This application will give you a look that is similar to the look of mascara, but it is cleaner and more dramatic than what mascara can offer.
Fills are required for maintenance from anywhere between 2-3 weeks.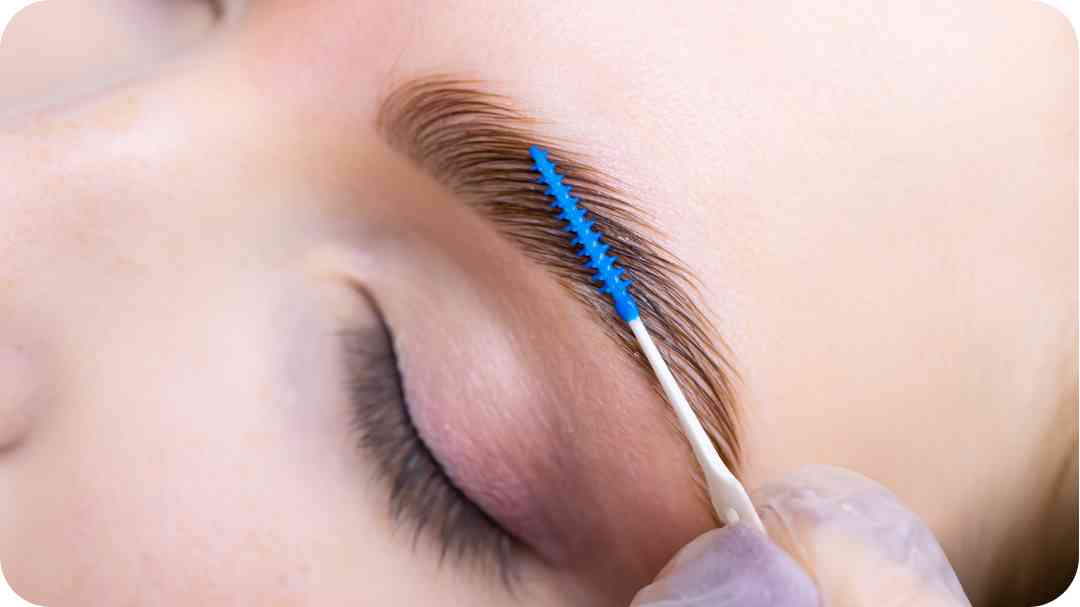 $130/full-set – $85/refills
Ideally suited for those looking for a lash that has a little more oomph than a classic-looking set of lash extensions.
This lash extension set is a mix of 50% classic 1:1 lashes and 50% volume lashes of 5:1 lashes, applied to all the healthy, viable lashes.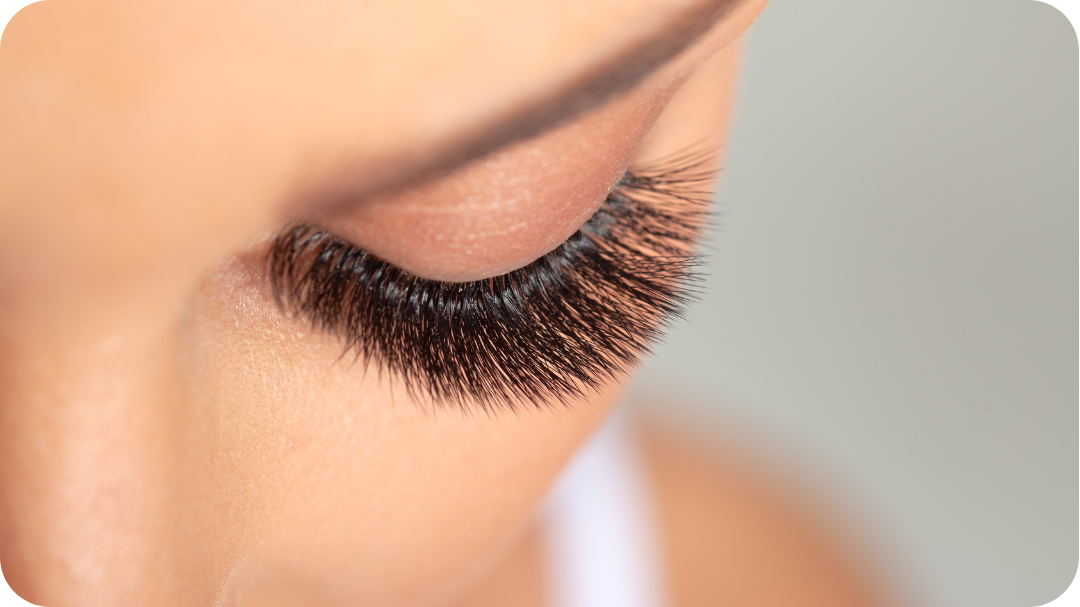 $150/full-set – $99/refills
Ideally suited for those looking for a dramatic look that uses a strip lash and full looking set.
5:1 lash extension to each healthy, natural lash.
This set really makes the eyes pop.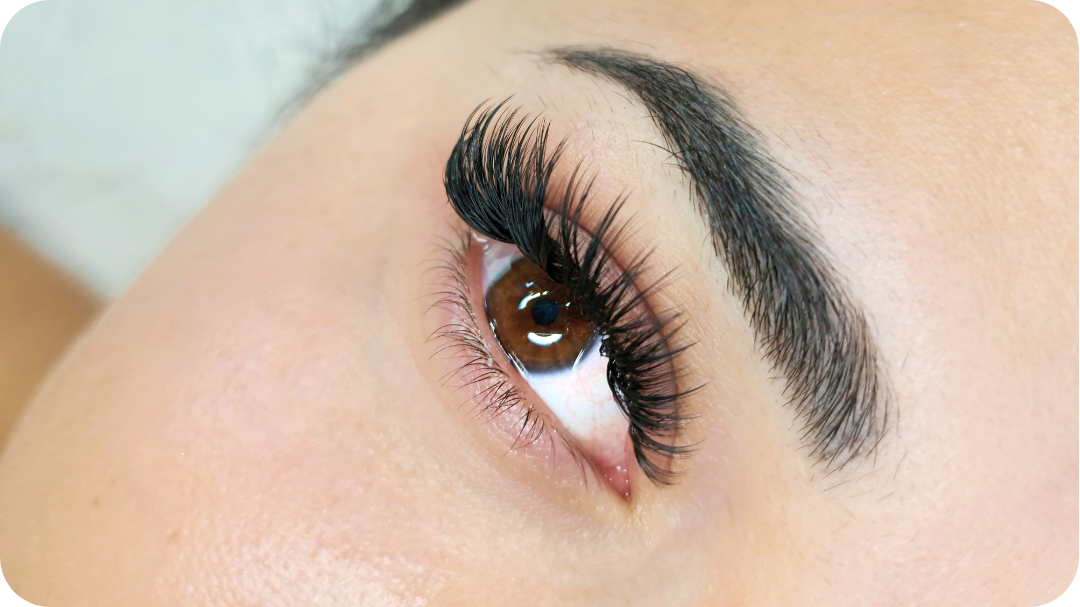 $199/full-set – $120/refills
One of our more dramatic looks, this option will add fullness even on sparse lashes.
Creates a dark lash line.
Created by grabbing multiple lashes and fanning them out evenly. The fan is then glued to one natural lash, turning one lash into multiple.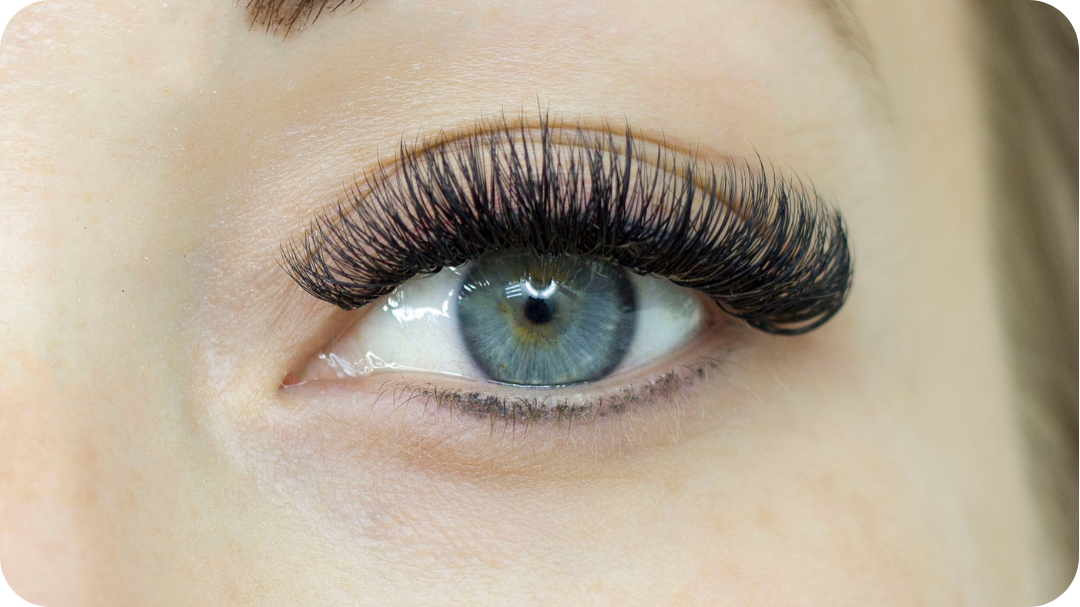 $299/full-set – $150/refills
Ideally suited for those seeking thick lashes and show-stopping drama.
Uses 8-15 very fine extensions that have been expertly created into 1 fluffy fan per 1 natural lash
Bold drama that still protects the natural lash line.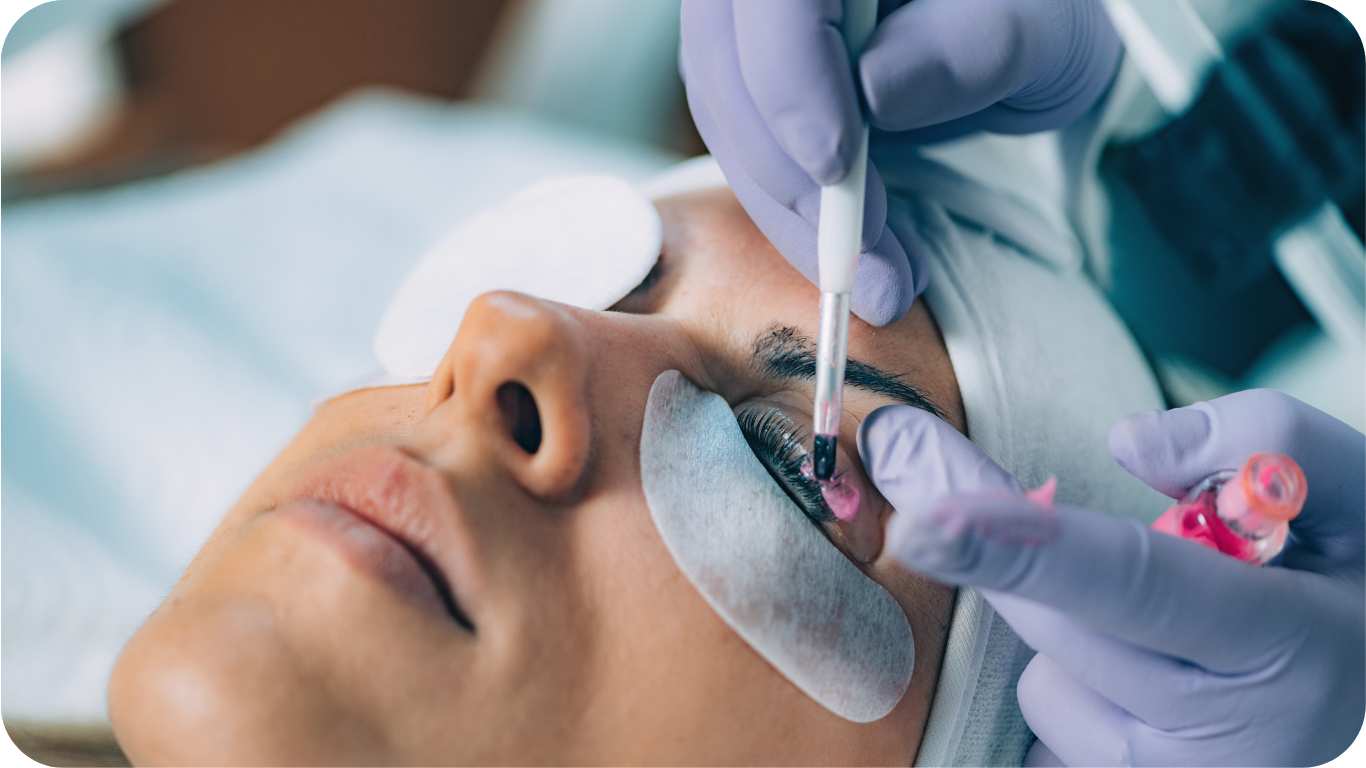 When/if you want your lash extensions removed, we safely apply a gel/cream solution to dissolve the adhesive.
Careful removal prevents damage to the natural lashes.
Lash extension removal is necessary if you are coming to us with work from another artist.
As we cannot guarantee the quality of the work you are coming to us with, removal must be done and added to your lash extension set price.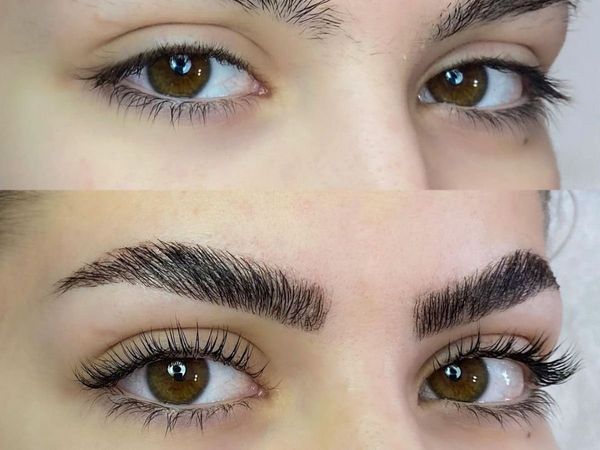 Look and Feel Your Best Every Day with Our Long-Lasting Eyelash Extension Services
Eyelash extensions are strands of synthetic hairs individually adhered to the lash line with a special adhesive. Their purpose is to help add length, thickness, and fullness to your natural eyelashes.
Keep in mind that eyelash extensions are applied onto the eyelash itself and never come in direct contact with one's skin.
At StyLash & Brow, you'll be pleased to hear that we offer a variety of eyelash extension services in order to help you achieve the specific eyelash look that you envision.
Regardless of which service you choose to go with, we guarantee that only the highest quality products are used. This includes rich, black, fluffy lashes that NEVER lose their curl. Our lashes have the holding power that is sure to please
Prior To Your Lash Appointment
Do not wear eye makeup. Makeup close to the eye area must be removed prior to the application process. For removal, please use a mild, oil-free cleanser. Do not use oil-based makeup removers.
Do not apply face creams or sunblock around the eye area. The oil found in many moisturizers prevents eyelash adhesive from bonding to the natural eyelash and reduces the longevity of your eyelash extensions.
Do not put on mascara. Removing mascara can be very time-consuming and any residual makeup will prevent proper application of the extensions.
Do not curl your lashes before your appointment. Extensions will not adhere to crimped eyelashes.
Please silence your phone while the extensions are being applied. Talking in the treatment room is prohibited as the lash application requires precision. Feel free to listen to your own audio or take a nap and let the lash transformation begin.
If you currently have lash extensions on, we require you to book a removal service on your first visit. This is to avoid the risk of mixing different adhesives and materials used at other salons.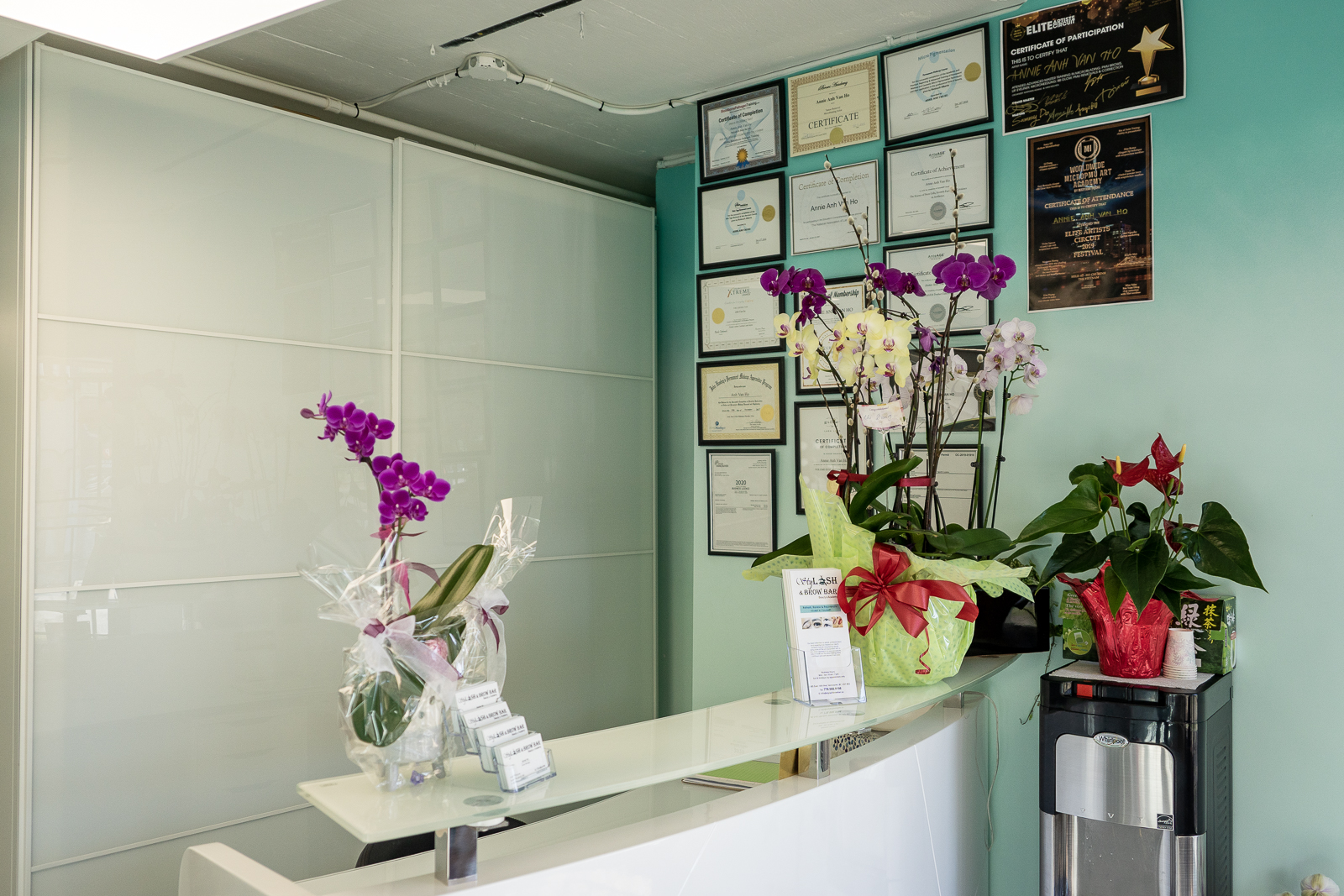 Important Notes for Eyelash Extension Services
Please remember that 50% of your extensions must be present when attending a fill appointment.
An additional $20 will be added if you have lashes from another studio or are upgrading your current set.
If fills are not booked within the allotted fill time, it is considered a full set.
If you arrive at your lash appointment with unwashed lashes, a $5 cleaning fee will be applied.
If you're looking for an eyelash technician course in Vancouver that will allow you to offer professional eyelash services, we offer training at our Academy.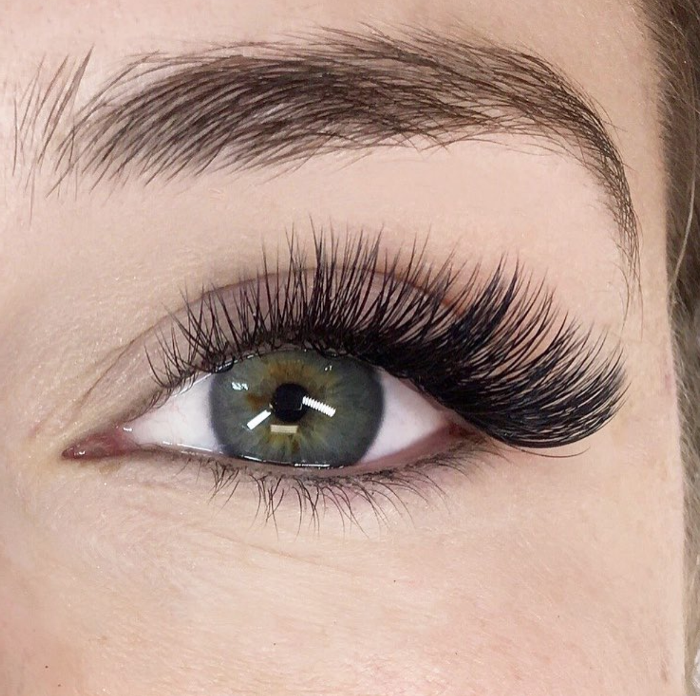 Taking Care of Your Lashes After Your Appointment
Managing your new eyelash extensions in Vancouver weather can be difficult. We recommend that you please follow these guidelines to help keep your eyelash extensions looking beautiful:
Be gentle with your new lashes. You want to avoid getting them wet for the first 24 hours after application. In addition, please refrain from touching or rubbing them. The golden rule is: look but don't touch.
Avoid swimming, steam rooms, saunas, or extreme heat for 48 hours after application.
Do not use an eyelash curler on the lash extensions or try to perm or tint them. This will break the bond on the extensions and might damage your natural lashes.
Do not use oil-based products (oil-based eye makeup, makeup remover, moisturizer, cleanser, sunscreen) on or near your lashes. Use non-oily/non-creamy formulas to remove eye makeup. Oil-based makeup products will dissolve the adhesive on the eyelash extensions and will cause your extensions to fall out sooner than expected.
Avoid rubbing your eyes roughly when cleaning your face and avoid running water directly on your lashes.
Avoid sleeping face down to prevent pressing against your eyelashes.
Be very careful when removing makeup in the eye area. Gently go over the eye area by sweeping up and away from the lash extensions.
Using mascara on eyelash extensions is not recommended. If you must wear mascara, only use water-based mascara, but please do not use waterproof or oil-based mascara as removing this is difficult to do without damaging your natural eyelashes.
Keep an eyelash comb handy to straighten out any loose, stray lashes. Comb them carefully and be very gentle. We recommend only doing this as needed.
Do not pull on any loose extensions or you risk plucking out your natural eyelashes. Do not attempt to remove the lash extensions yourself, and instead allow the extensions to fall off naturally or schedule an appointment to have them professionally removed.
Maintain your lash extensions with regular touch-up appointments (please schedule in advance as availability can be limited).
Eyelash Extensions Course in Vancouver
For those whose love of makeup and beauty runs deep, the StyLash academy offers innovative courses on lash extension application and permanent makeup training in Vancouver.
Students come to our academy from all over the world to add to their services' repertoire or start a rewarding new career.
Our teaching style comes from our philosophy of providing exceptional service to our clients. During treatment appointments, we're not only applying beauty techniques — but we're also creating an enjoyable experience for clients.
What we love most about the StyLash academy community is the support that teachers and students commit to each other. Our classes are approachable for beginners and professionals alike looking to learn new techniques to apply to their businesses.
By expanding your horizons through learning permanent makeup applications and the lash tech course in Vancouver, you'll open doors to new business opportunities and personal growth.