Reverse Signs of Aging and Say Goodbye to Scars with Microneedling Vancouver
Microneedling Vancouver is a minimally invasive cosmetic treatment that creates tiny punctures in the skin, which stimulate the body's natural healing process and production of collagen and elastin.
Is Microneedling the Right Solution for You?
If you have any of the conditions below, microneedling may be the right solution for you.
Uneven skin tone & texture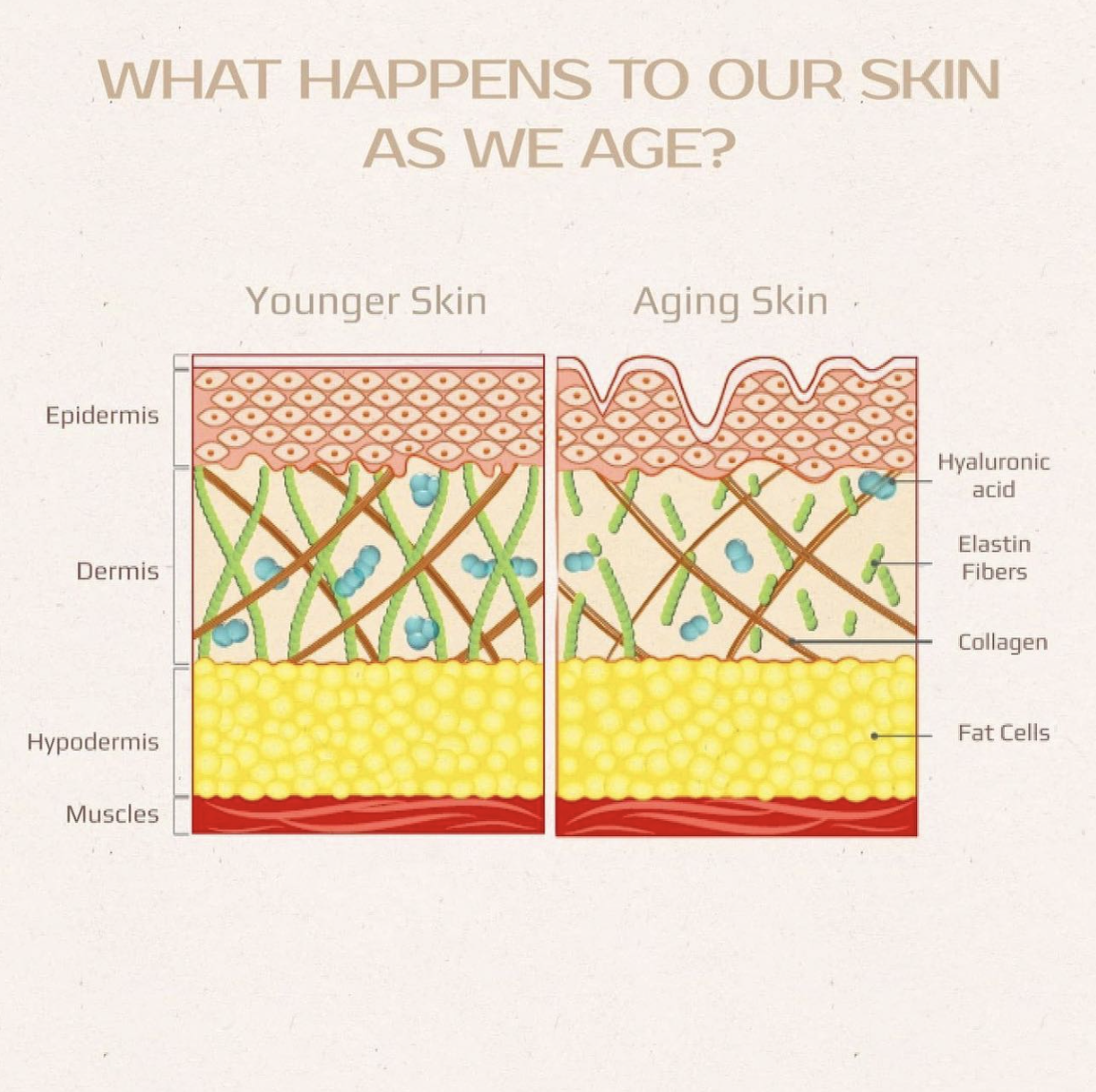 How Does Microneedling and Procell Microchanneling work?
Microchanneling is the most effective and non-invasive skin rejuvenating procedure which helps improve the appearance of fine lines, hyperpigmentation  & acne scarring, among other skin issues and keep skin looking and feeling younger.
The procedure makes uniform holes in the outermost layer of your skin, the same size & the same depth, without damaging or scratching your skin. These tiny holes, also called as channels, are the perfect way to get healing products into your skin which has stem cell technology. This treatment is clinically proven to increase collagen & elastin production, which in turn increases the thickness of the skin while improving the appearance of wrinkles, uneven skin tone & texture, fine lines, acne scars/surgical scars, stretch marks and more.
Microneedling encourages your body's natural healing processes to rejuvenate and refresh your complexion.
A microneedling and microchanneling treatment is a minimally invasive procedure that creates microchannels on the skin's surface with a device. The device used in this treatment utilizes a little, sterile needle tip that makes small cuts in the skin, which invigorate the body's regular recuperating cycle and creation of collagen and elastin.
Hyperpigmentation, acne scars, uneven skin texture, fine lines, and wrinkles are all treated with this treatment. It can also aid in the deeper skin penetration of other skincare treatments like masks and serums, making them more effective.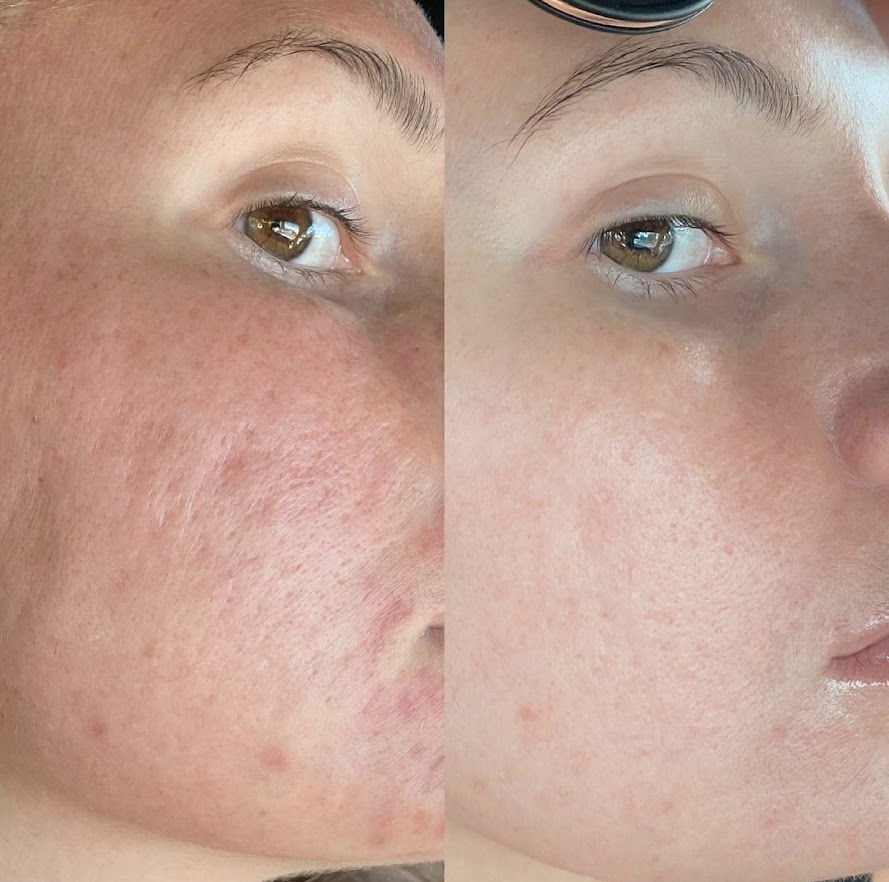 Anti-Aging
Effective anti-aging treatment that stimulates the body's natural healing processes to rejuvenate the skin.
Stimulate Collagen
Microchannels trigger the body's natural healing response, i.e. the production of new collagen and elastin.
Treat Scars
ProCell microchanneling breaks down scar tissue and promote the growth of new, healthy skin cells.
Radiant Complexion
By promoting cell turnover, microchanneling reduces fine lines, wrinkles, and improves skin texture and tone.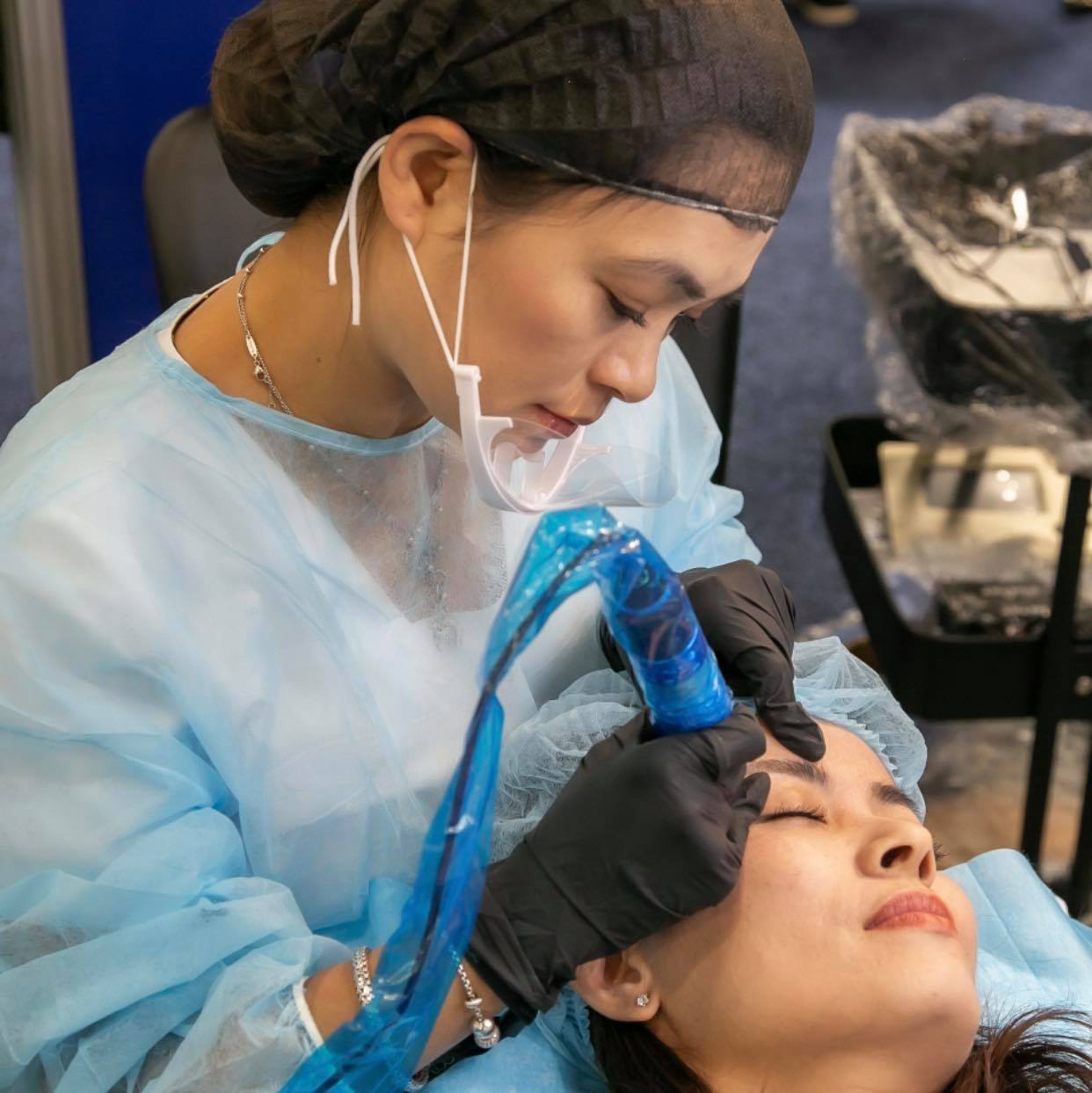 We Are The Home to Vancouver's Microneedling Experts
We are a renowned establishment in the beauty industry and home to microneedling experts. We are licensed estheticians and holders of multiple worldwide certifications in permanent makeup, eyelash extensions, tattoo removal, and skincare, they are dedicated to helping clients feel their best.
If you're looking for cutting-edge Microneedling and microchanneling services in Vancouver, then look no further!
Clients dealing with issues such as acne scars, fine lines, or signs of aging can trust Stylash & Brow Bar to assist them in regaining their confidence.
Through our expertise in microchanneling, Stylash & Brow Bar can effectively turn back the clock on aging skin, resulting in remarkable transformations for you. Our unwavering focus on providing the highest quality microneedling services is a testament to our passion, leaving each and every one of our clients satisfied.
Treat Acne Scars, Surgical Scars, and Reverse Signs of Aging With Microneedling
At some point, everyone wishes they could turn back the clock to a healthier and more youthful face. When you feel young within, but it seems as though your face is beginning to show the wear and tear of time, you can set back the clock with microneedling collagen induction therapy.
In other words, there's no need to keep searching for a trusted microneedling clinic near you.
As you can see in the image, this particular client was able to treat acne scars with our microchanneling & microneedling services.
Microchanneling is particularly effective for treating acne scars because it can be customized to target specific areas of the skin.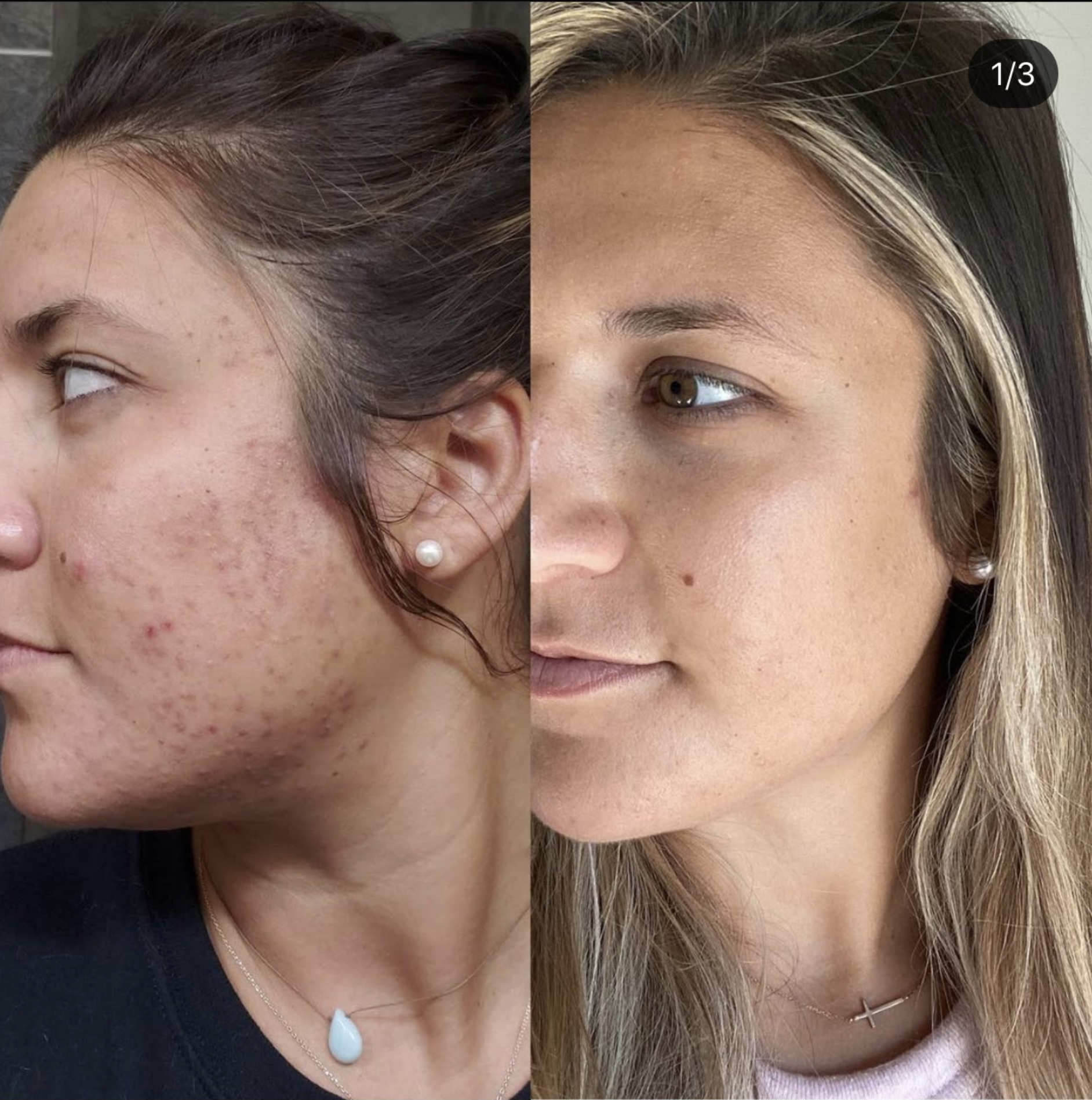 100% Natural
Get better results without harmful chemicals.
Minimally Invasive
Small, sterile tool to create tiny punctures in the skin.
No Downtime
Little to no downtime required after your treatment.
Sanitized Tools and Environment
Sanitized treatment area & tools before each client.
Results You Can Expect From Microneedling and Microchanneling
Adore your skin as it becomes thicker, firmer, and glows like it once did at a younger age. With collagen therapy and microneedling and microchanneling treatments, a range of conditions that had you concerned are addressed, including:
Wrinkle reductions
Scar softening
Tightening of the skin
Reduce pore size
Increase collagen and elastin production
Brighten your skin
Even skin tones
Ask the aesthetic specialists at StyLash & Brow Bar about microchanneling or microneedling treatments to gain the youthful appearance you deserve.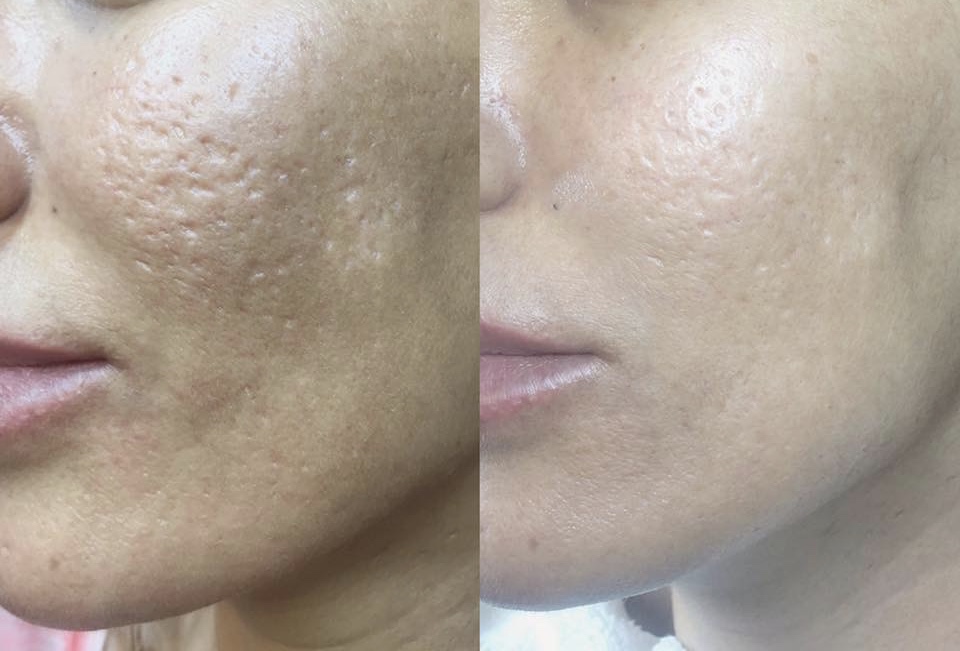 Some of Our Clients Results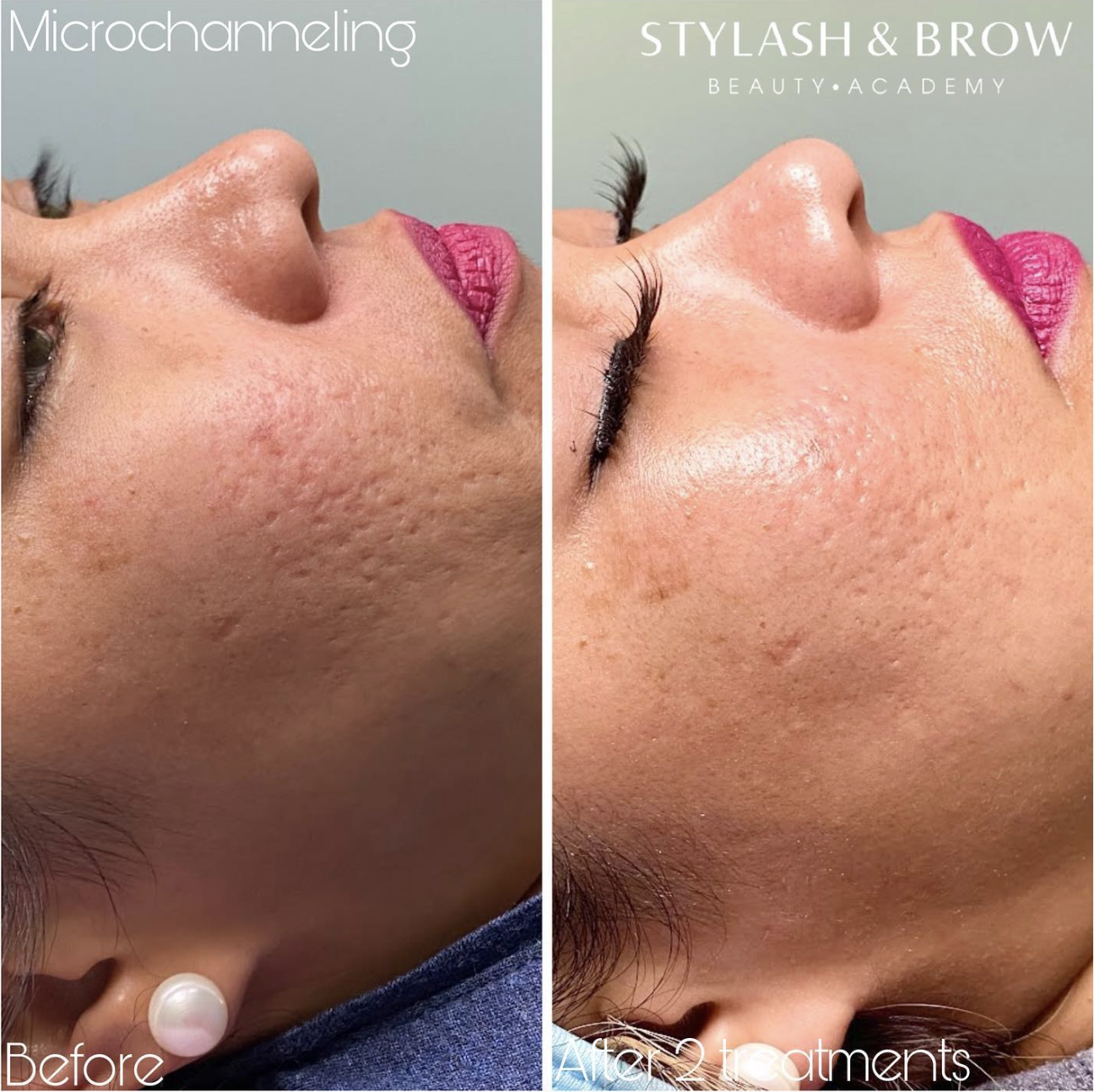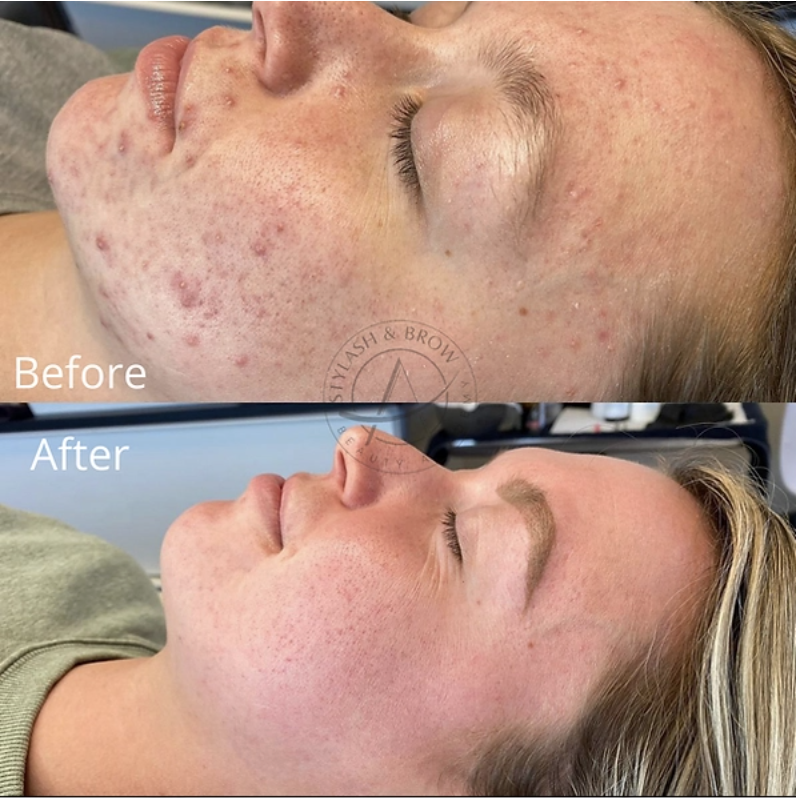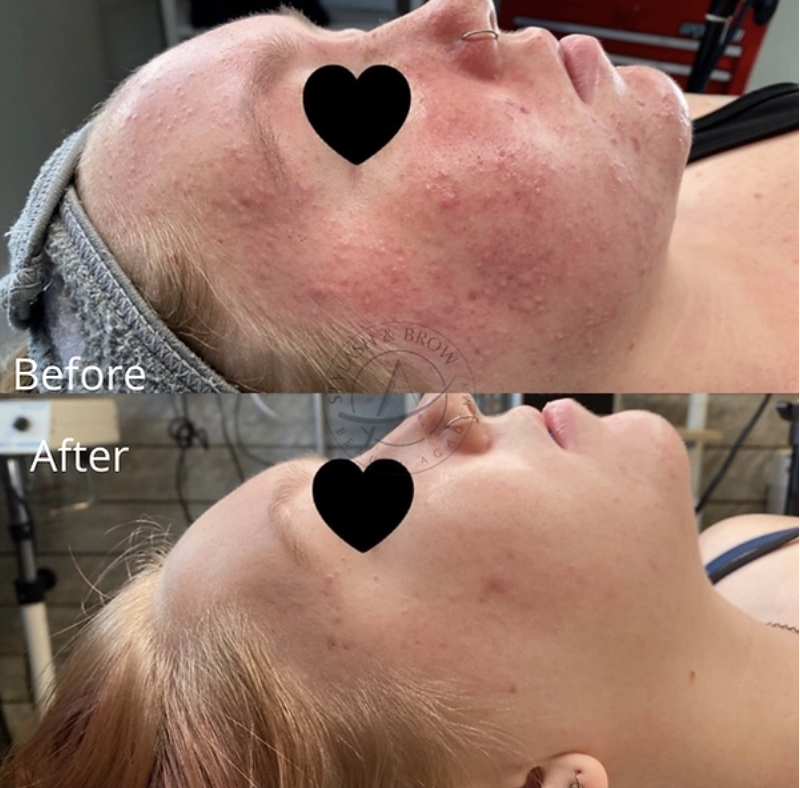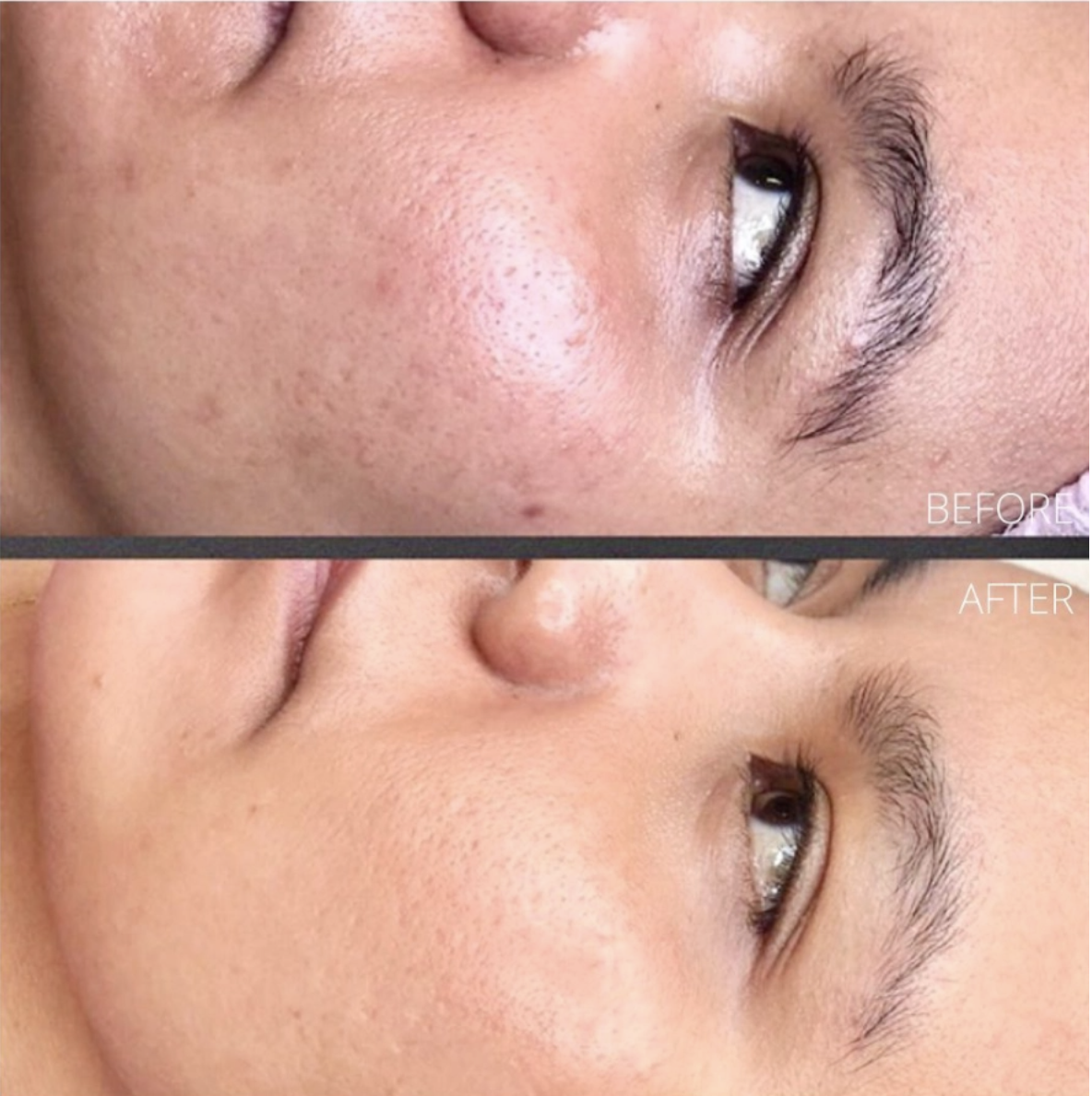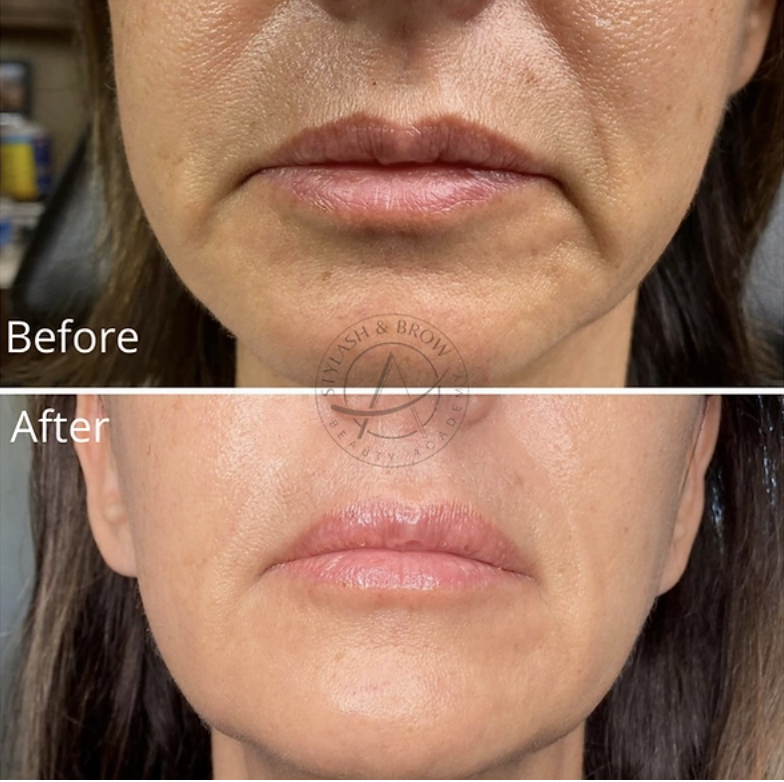 Important Information for all Microneedling Clients
A $50 NON-REFUNDABLE deposit (Commitment Fee) is due immediately upon booking to secure all appointments. Deposits are charged upon booking your reservation.
This fee ensures that you are serious about showing up to your appointment. The cost of the deposit is applied towards the total cost of your procedure.
Fee can be made via credit card using our online booking system.
The remaining balance will be charged the day of your procedure.
Our high level of service is important to our clients and us. To avoid disruption at our clinic from no-shows and short-notice cancellations, we operate a strict 72-hour notice cancellation policy.
Please kindly let us know within 72-hour notice if you intend to cancel or move your appointment to another day to avoid being charged for your treatment — no exceptions (except emergencies such as hospitalization or bereavement).
Aftercare for Microneedling & Microchanneling 
The most common side effects of microneedling and microchanneling or collagen induction therapy are redness, soreness and skin tightness directly after the appointment, but it isn't severe.
Most clients can return to work or go about their day as usual, though we recommend taking a rest from the gym that day and staying out of the sun entirely for at least a week after your treatment. After microneedling or microchanneling, your skin is more sensitive to sun damage — which is why you should allow your skin to completely regenerate before sun exposure.
As with any procedure that causes perforations to the skin, there is a chance of infection — though you may use your normal beauty regimen to keep the skin clean. However, we advise that you steer clear of heavily scented products or anything with active acids for the next few days.
Your aesthetician will discuss recommendations for the best products to promote ideal healing.
Frequently Asked Questions
How does collagen therapy work?
Microneedling collagen therapy involves a derma roller pen with fine needles. The needles create little perforations on the first layer of skin, encouraging the body's natural healing process. In turn, this increases blood circulation and stimulates collagen.
The tiny pricks to the skin also allow for a better application of facial products, for improved facial results.
Your skin accepts topical ointments and creams more readily with microneedling, because the tiny holes penetrate beneath the skin's surface. As your skin heals itself from the perforations, it produces extra elastin and collagen to repair the skin — resulting in thicker skin, reduced wrinkles, a softer appearance of scars, and a more even skin tone.
Why do people love microneedling therapy?
Microchanneling and Microneedling collagen therapy is gaining popularity, and for good reason — there are a number of exceptional benefits associated with these treatments.
It's an excellent treatment to add to your skincare health for a variety of reasons, including:
It's minimally invasive
It avoids the use of harsh chemicals
It's well-tolerated by a wide range of skin types
It can be used nearly anywhere on the body (but it's usually reserved for the face, neck, and chest)
There is no tissue destruction
It reduces pore size
There's significant wrinkle reduction after just a few treatments
Any lasting visual side effects during healing are minimal
Recovery time is quick
There are almost no side effects
Decades of use support the overall safety record
Consider your search for reliable microneedling near you complete.
The top lash extensions spa in Vancouver also has certified aesthetic specialists for microneedling and procell microchannling therapy.
If you'd like a chemical-free way to get the benefits of facial peels, micrchanneling therapy is an excellent option. Turn back time on the effects of aging and acne scarring on your face by booking a treatment with Stylash today.
What topicals are commonly used with microneedling?
Topical products aren't always used with microneedling, but it's a step that can drastically improve the results of your treatment.
When you go in for your appointment, you'll discuss your skin concerns and goals with your aesthetic specialist — who will then create a customized treatment based on your discussion.
Depending on your skin type and goals for your skin, you can add topical treatments, including:
Vitamin C. This is a powerful vitamin that packs a boost of antioxidants to strengthen the skin, lighten the appearance of scars and add a natural glow.
Hyaluronic serum. Hyaluronic acid is naturally produced in the skin to help retain moisture. When it's applied during a microneedling facial, it helps to plump the appearance of the skin by filling fine lines.
Stem cells. Stem cell therapy facilitates the skin's regeneration process by stimulating collagen and elastin production. In combination with microneedling, it reduces skin discoloration, wrinkles, acne scars, and stretch marks.
What areas can be treated with microneedling?
Microneedling can be used to treat a variety of skin concerns, including wrinkles, acne scars, stretch marks, and uneven skin tone. It can also be used to help improve the appearance of sun-damaged skin, large pores, and hyperpigmentation.
Is microchanelling / microneedling painful?
Although some people may experience mild discomfort, most people find microneedling to be a relatively painless procedure. Depending on the sensitivity of the area being treated, your practitioner may apply topical numbing cream or ice to minimize any discomfort.
How long does microneedling last?
Well, Microchanneling can last anywhere from 2 to 10 years, depending on clients' age and lifestyle! To answer this question more precisely, be sure to contact us!
How many treatments will I need?
For light anti-aging treatments, 1 to 2 treatments may be sufficient but for deeper wrinkles & scarring, you may require 4 to 6 treatments to achieve desired results. An interval of 3 to 4 weeks between treatments is typically recommended and you can see the results 2-3 weeks after your treatment.
For a more accurate assessment visit our Microneedling Vancouver location!