Lashes, Permanent Make-up, Academy
Stylash & Brow Bar
Stylash & Brow Bar
Experience Beauty
Stylash Brow Bar is an eco-chic beauty spa and academy located in South Main, Vancouver, BC. Our technicians are dedicated to providing the highest quality eyelash extensions, eyebrow services, micro-needling, and permanent makeup in Vancouver.
Having served Vancouver's beauty community for many years, our spa has built a reputation on exceptional beauty treatments and an in-house cosmetology school, empowering beauty enthusiasts to build a career from their passion.
Contact us today to learn more about what StyLash has to offer you.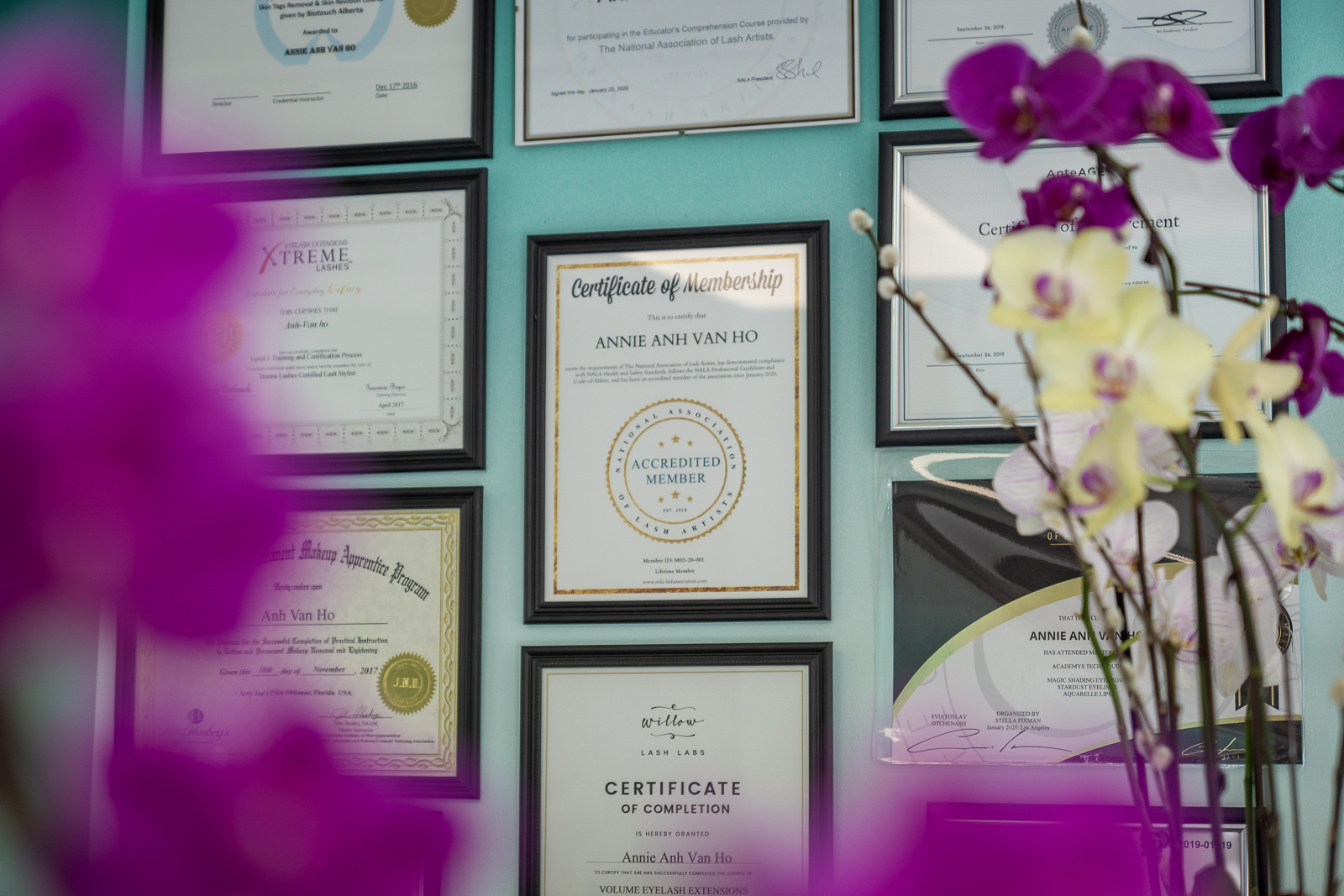 Brow and Lash Bar: What You Can Expect as a Client
At StyLash, we're committed to helping all our clients feel confident and beautiful in their skin. We're the top lash bar in Vancouver for natural-looking and full-glam lashes that look flawless and feel comfortable.
Not only do we specialize in eyelash extensions, but we also offer lash lift and tinting, permanent makeup solutions and micro-needling in Vancouver — covering your facial beauty needs.
Our clients love the look of their treatment results and continue to come back into our spa for expert beauty advice and a relaxing environment.
What You Can Expect As A Student
For those whose love of makeup and beauty runs deep, the StyLash academy offers innovative courses on lash extension application and permanent makeup training in Vancouver.
Students come to our academy from all over the world to add to their services' repertoire or start a rewarding new career.
Our teaching style comes from our philosophy of providing exceptional service to our clients. During treatment appointments, we're not only applying beauty techniques — but we're also creating an enjoyable experience for clients.
What we love most about the StyLash academy community is the support that teachers and students commit to each other. Our classes are approachable for beginners and professionals alike looking to learn new techniques to apply to their businesses.
By expanding your horizons through learning permanent makeup applications and the lash tech course in Vancouver, you'll open doors to new business opportunities and personal growth.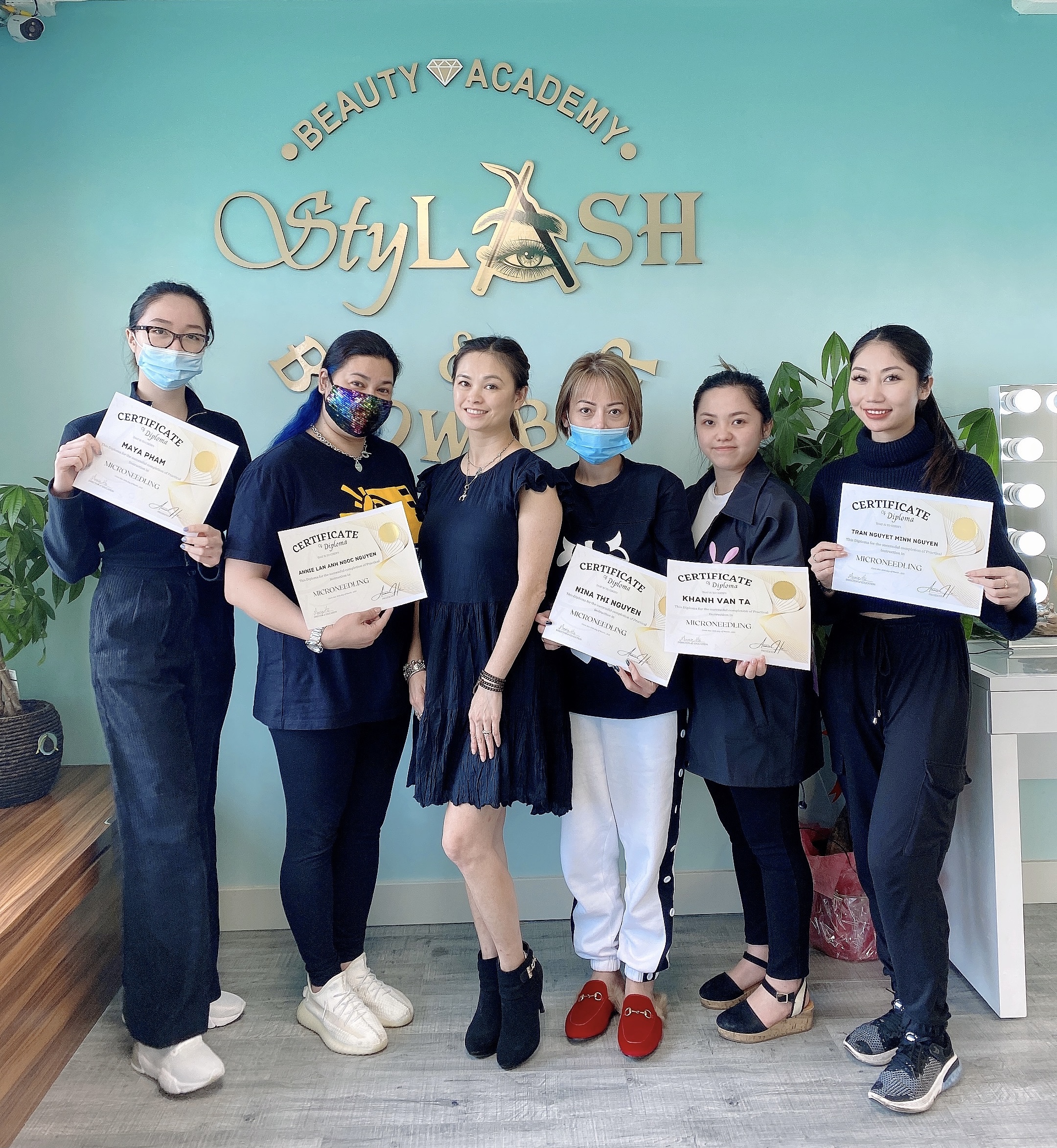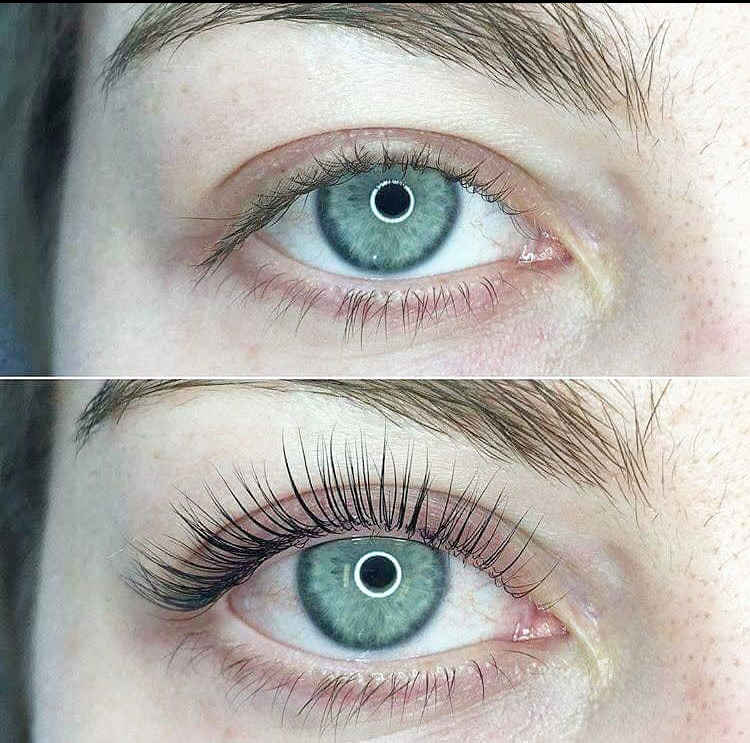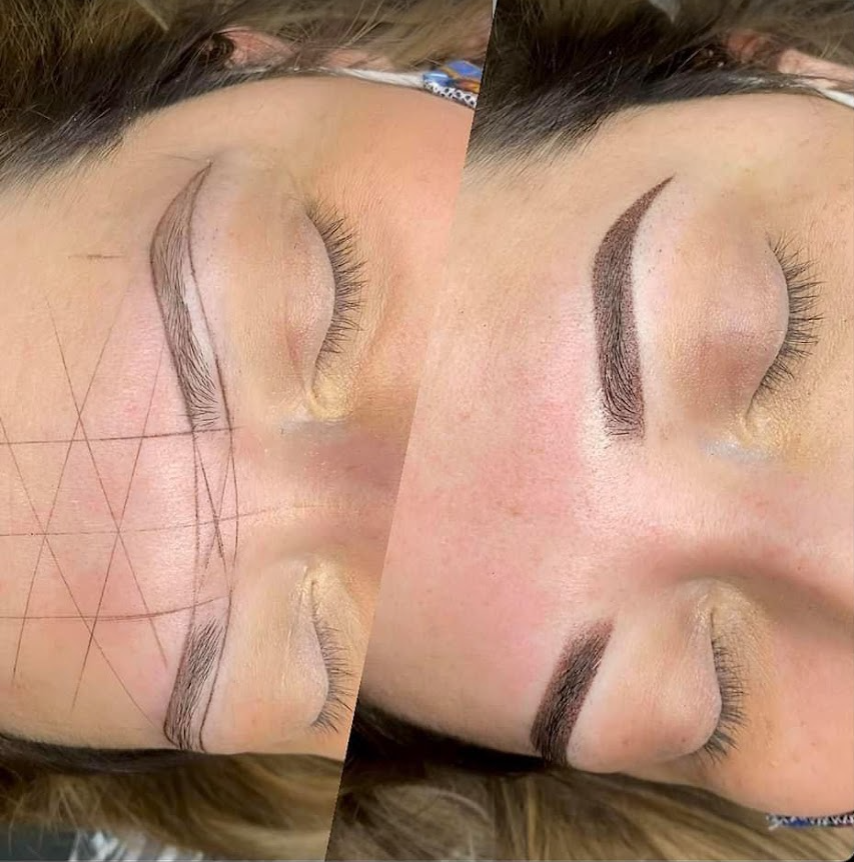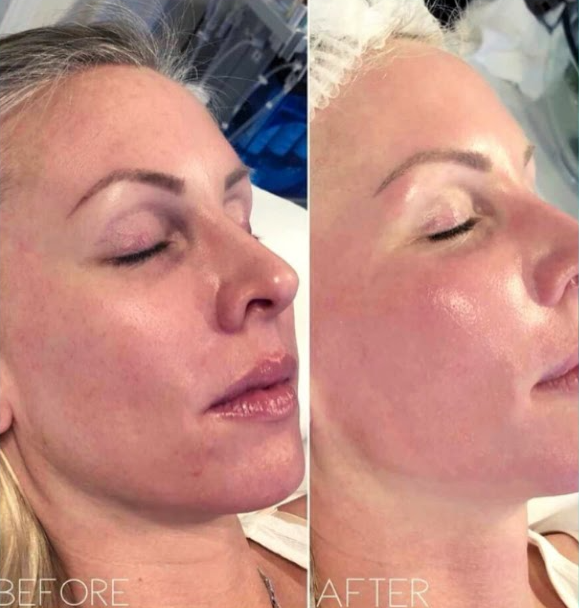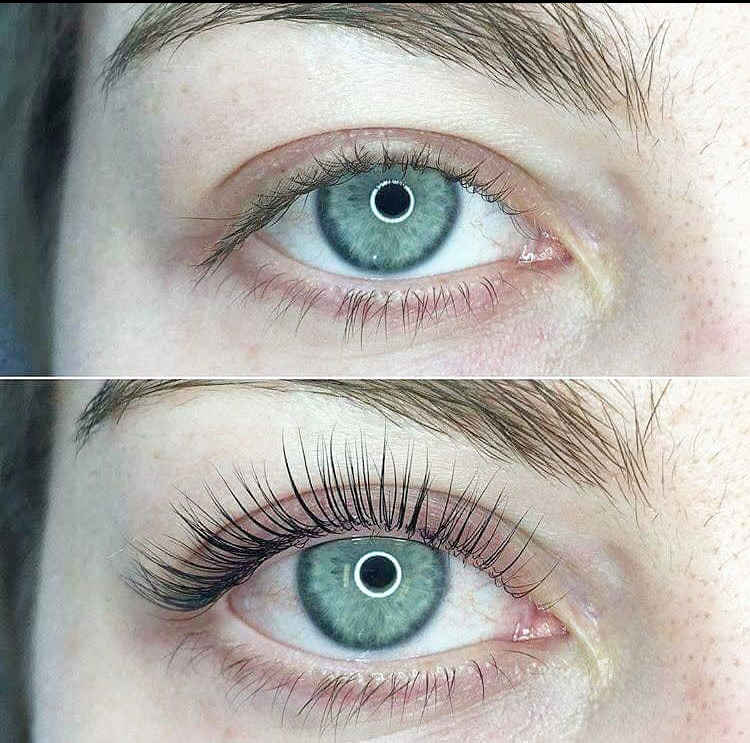 Lashes
Lash treatments, such as lifting and tinting and extensions, are becoming mainstream beauty treatments.
And it makes sense why.
Professional eyelash treatments are a non-invasive and affordable way to enhance your appearance, resulting in confidence and convenience. Long, luscious lashes accentuate the eyes, making them look larger and creating a more youthful appearance.
Imagine waking up with full, beautiful lashes.
You can finally simplify your morning beauty routine without sacrificing on a polished and put-together look.
Get the lashes you've always dreamed of with our lash lifting and tinting treatments or eyelash extensions services in Vancouver.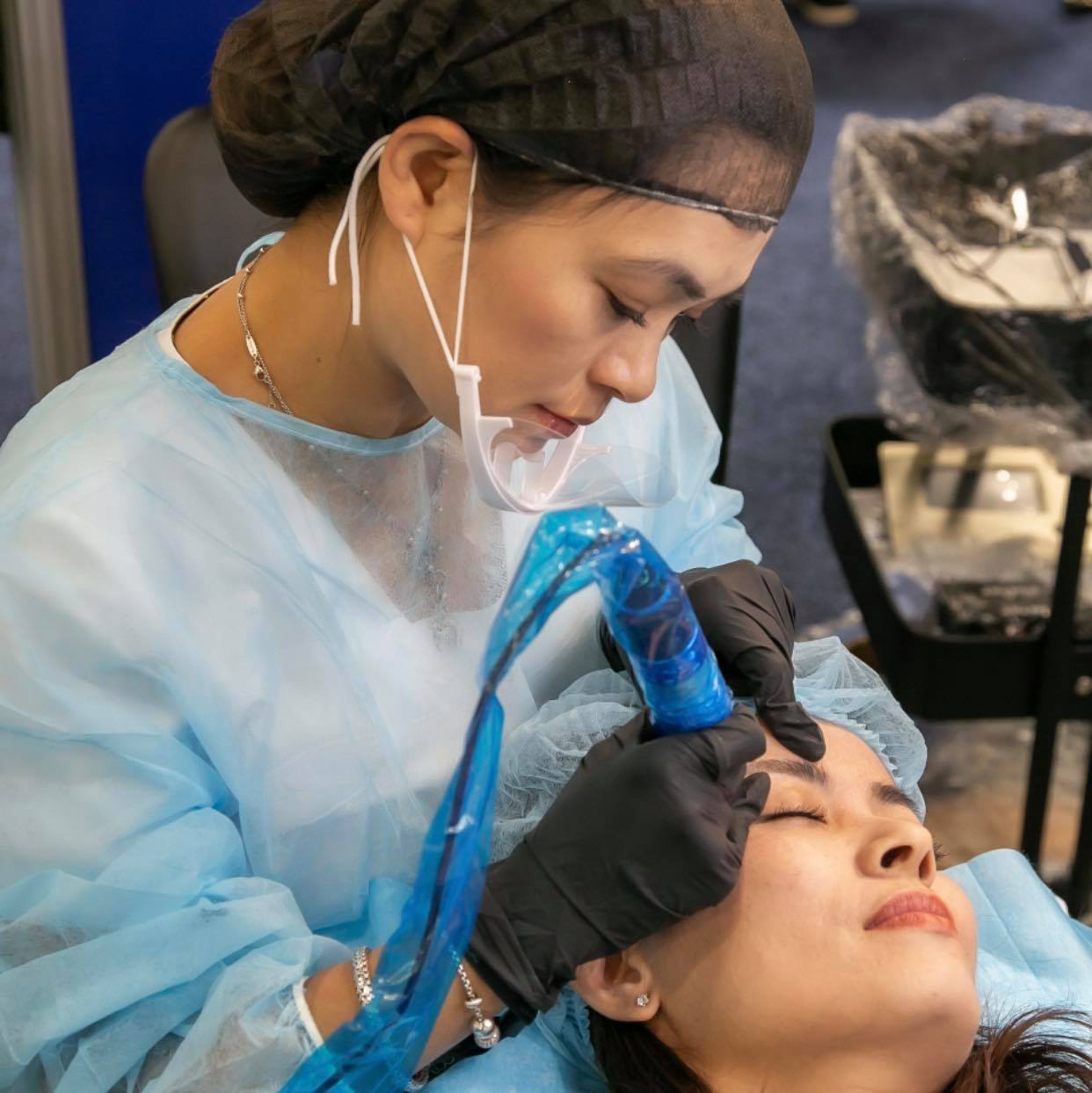 Permanent Make-up
Don't worry — permanent makeup has come a long way since it first appeared in mainstream beauty services.
 Permanent makeup solutions today are natural-looking when done correctly, because they enhance your features.
Although it's often called permanent makeup, "semi-permanent" is a more appropriate term. The pigments used in makeup tattoos are natural pigments, rather than ink. These pigments look more realistic, but they also fade faster than tattoo ink.
 Eventually, the pigment will fade over time. Still, the wear you get for semi-permanent makeup can last up to a few years (depending on pigment placement and colour), making them a convenient procedure to cut down on your makeup routine.
Our permanent makeup solutions include:
Microblading/ Ombre' / Shading Brows
Your eyebrows frame your eyes and shape your face. Groomed brows can instantly give you a more put-together appearance, even if that's the only makeup you have on. With all the brow products on the market, the opportunities for creating full brows are virtually endless — but it can be time-consuming.
Microblading removes one more step in your makeup routine by adding semi-permanent pigment to your face, with fine blades in hairlike strokes to your eyebrows.
Your technician will match your eyebrow colour and map out the unique eyebrow shape that best compliments your features. This treatment is ideal for the woman (or man) on the go, who is looking for ways to simplify their makeup routine.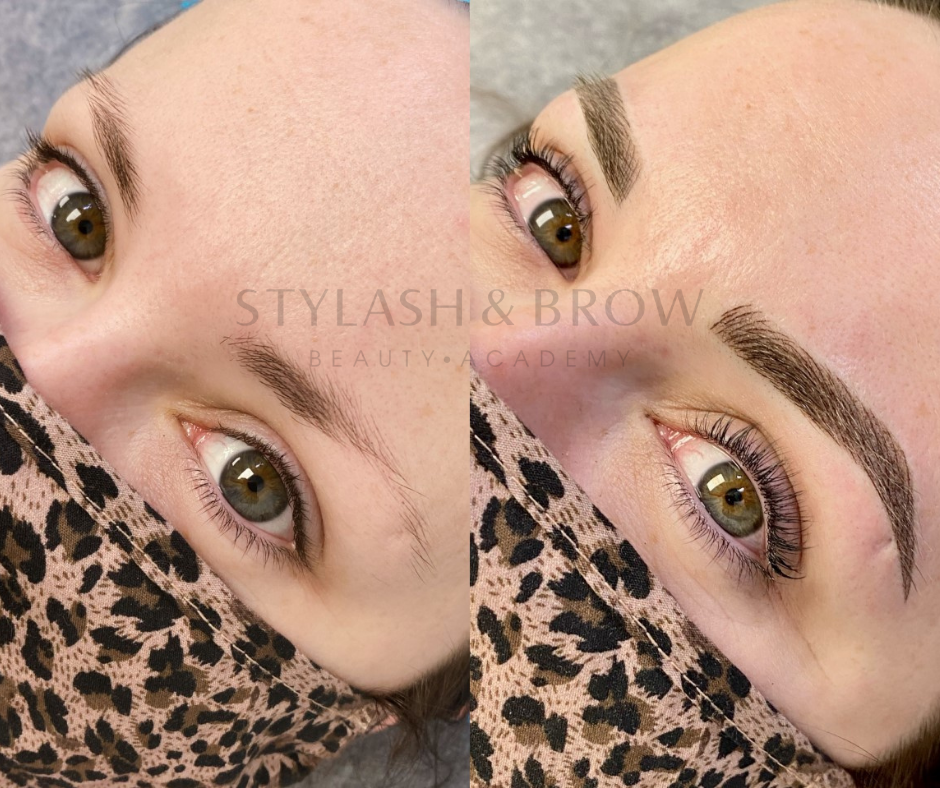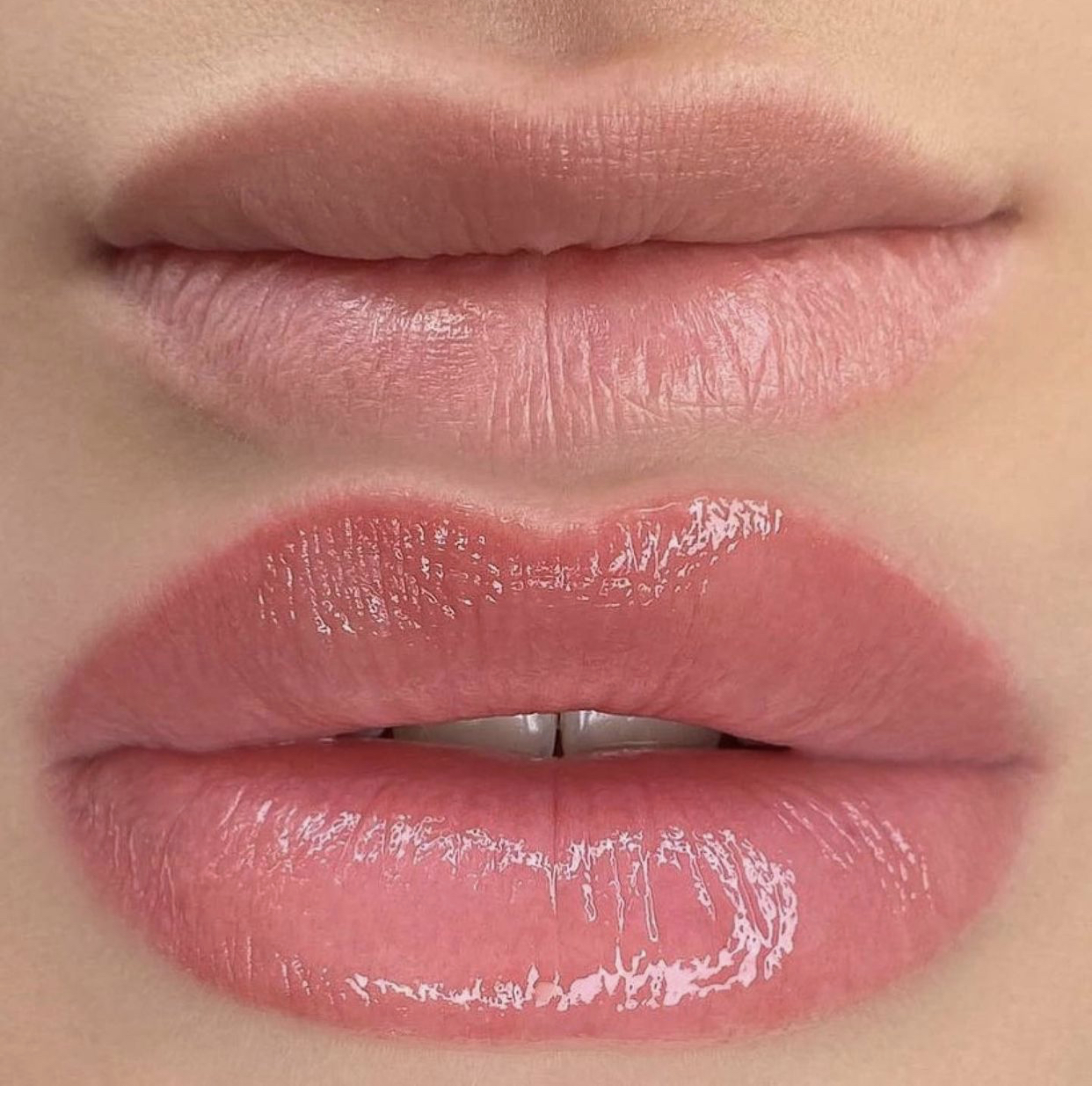 Lip Blushing
Lip blushing is another alternative to lip fillers, if you're after a bolder lip.
This semi-permanent procedure can help create the appearance of a fuller lip by adding natural colour and defining the contours.
The result is a very natural-toned lipstick look that doesn't require powder room breaks to touch up.
Permanent Eyeliner
Permanent eyeliner is another way to create the effect of a fuller lash line. Like lash extensions, you have options for how bold we can go.
Classic cat-eye liners are popular for a more dramatic everyday look. Or, you can opt for a more natural liner that creates the illusion of a fuller and thicker lash line.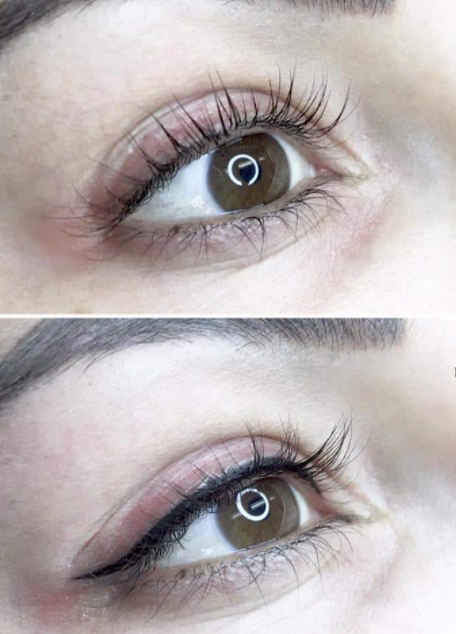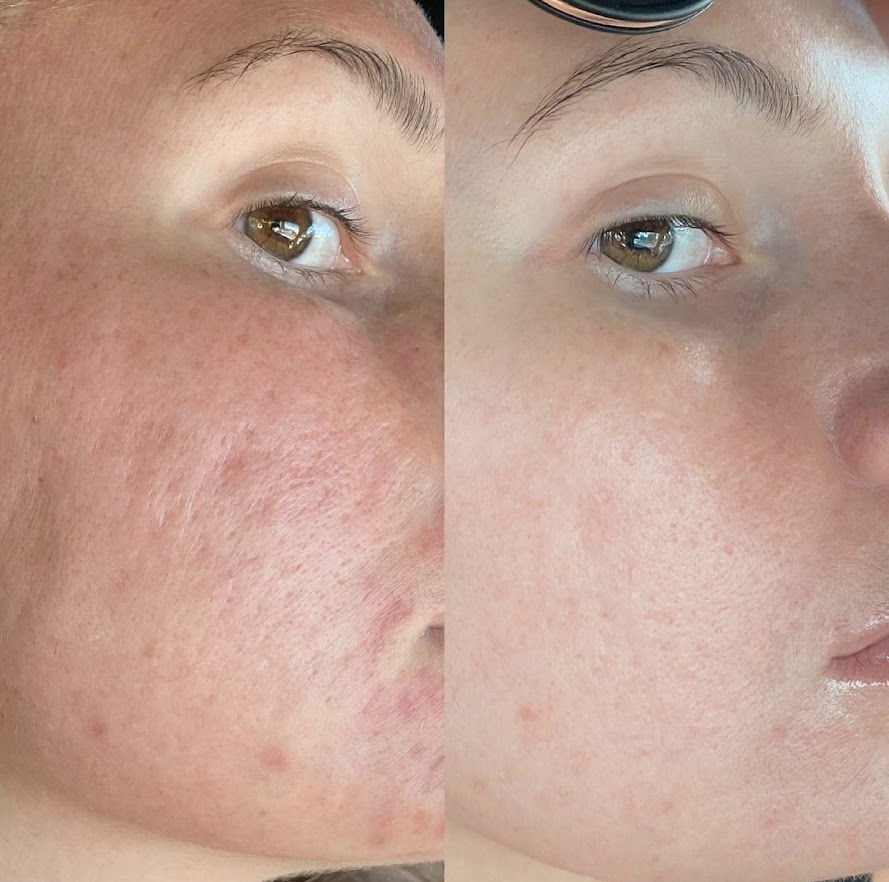 Skin Treatments
Are you looking for professional micro-needling in Vancouver?
StyLash is excited to offer micro-needling to improve the look, texture and feel of your skin. Micro-needling is a non-invasive procedure that involves short, fine needles pricking the skin to stimulate the cells' regenerative process, which increases collagen production to fill fine lines and erase scarring.
 The result is smooth, glowing skin without the use of harsh chemicals.
The Beauty Academy
Join thousands of lash and permanent makeup up technicians, who have graduated from our academy to enter a rewarding and in-demand career.
We've been in the industry for over ten years, perfecting the art of eyelash extensions and permanent makeup applications in Canada.
Our lash extension course in Vancouver and makeup tattoo academy is designed to teach you safe and efficient methods to build on your business or start a career in the beauty industry.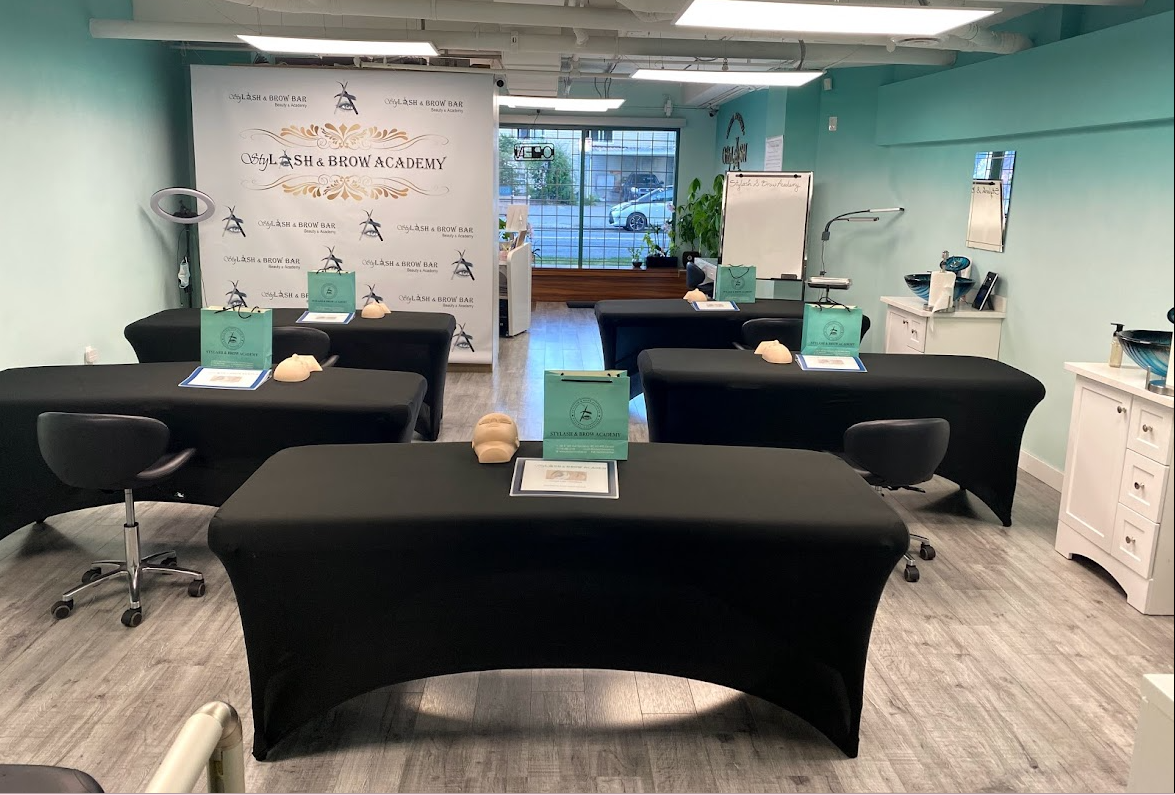 Why Choose StyLash & Brow Bar?
Whenever you book a beauty procedure, you're investing in your self-care and confidence.
We only use the state of the art equipment and take a thoughtful approach to every appointment.
Our keen attention to detail and professionalism are why our clients continue to choose StyLash as their regular beauty spa.
You'll walk out of your appointment feeling more confident and beautiful — which is why we love doing what we do. We consider your recommendation of our services to be our biggest compliment.
Read for yourselves what our clients have to say about our services: