Fuller, brighter, and Totally Irresistible Lips
Vancouver's top-rated lip blushing service is within your reach! Get ready to love your lips even more with our lip blushing service! Experience the magic of our lip blushing service, which leaves a beautiful, sheer layer of colour, giving your lips a fuller, brighter, and more pronounced appearance.
Experience the Difference
Why Our Permenant Makeup Experts Are the Best Choice for Your Next Lip Blushing Appointment
Prepare to fall in love with your lips all over again as we apply a sheer layer of colour that works wonders. Not only will your lips appear fuller and brighter, but they'll also boast a newfound pronounced allure that captures attention. Our expert touch will leave you with a smile that radiates confidence, making every moment truly unforgettable. Say goodbye to ordinary and hello to extraordinary with our lip blushing – where a world of vibrant charm awaits your lips.
4.7 stars average rating on Google
Licensed technicians trained in the latest techniques
Dedicated to making your lip blushing experience as comfortable as possible
Flexible appointments to meet your schedule
Friendly and professional team
Crafting Your Unique Lip Blushing Masterpiece by Tailoring to You
At our Vancouver salon, we believe that your lips deserve nothing less than perfection, designed with your individuality in mind. Our commitment to crafting your unique lip masterpiece starts with a personalized approach that enhances your facial structure.
Palette of Possibilities for Your Perfect Lip Shade
Picture a spectrum of lip shades as diverse as your personality. Whether you're drawn to the soft elegance of a rosy hue or yearn for the drama of a bolder shade, our extensive colour palette ensures that your lip blushing experience is a reflection of your inner beauty. Visit Stylash & Brow Bar in Vancouver, BC today and experience the beauty of lip blushing!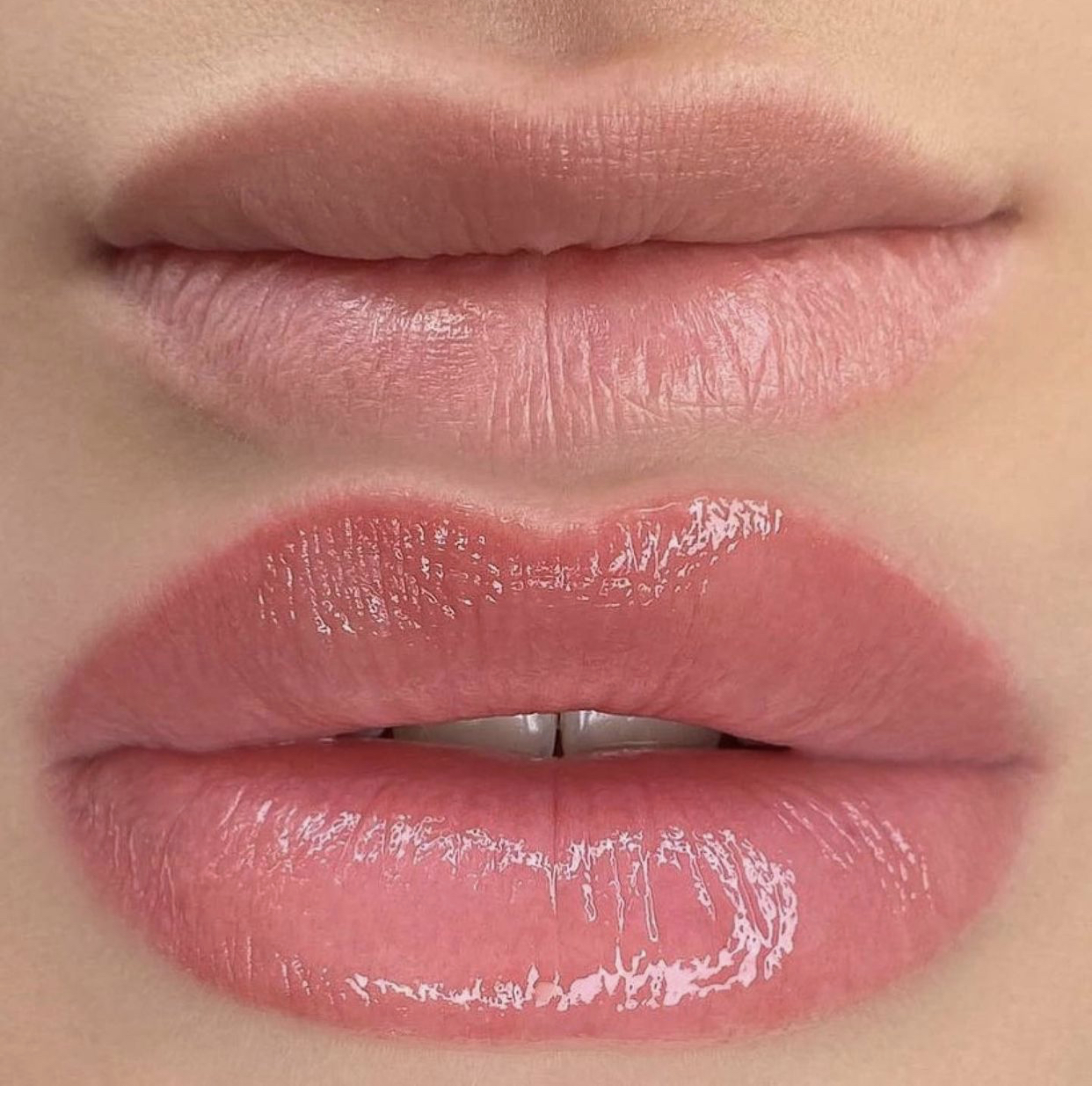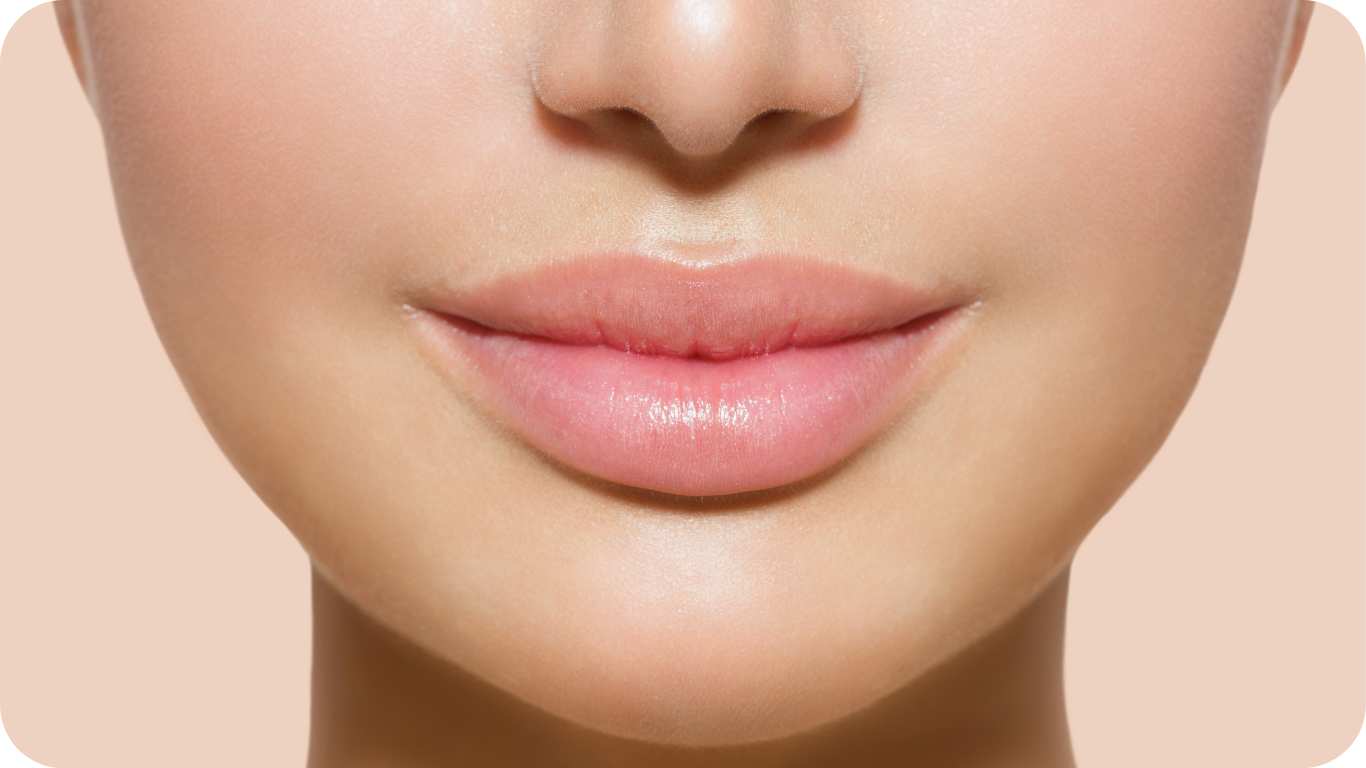 Lip Blushing for Enhanced Volume, Balanced Shape, and Vibrant Color!
Say goodbye to thin lips and uneven shapes – our expert touch will unveil a symphony of beauty, leaving you with lips that are not only fuller and balanced but also adorned with a stunning, lasting hue. If you fall into any of the categories below, then lip blushing might be the right choice for you.
Those wanting to add volume to their lips
Those looking for an alternative solution to lip fillers
Those looking to correct poor and uneven lip shape
Those looking to camouflage scars
Clients looking to add colour to enhance lips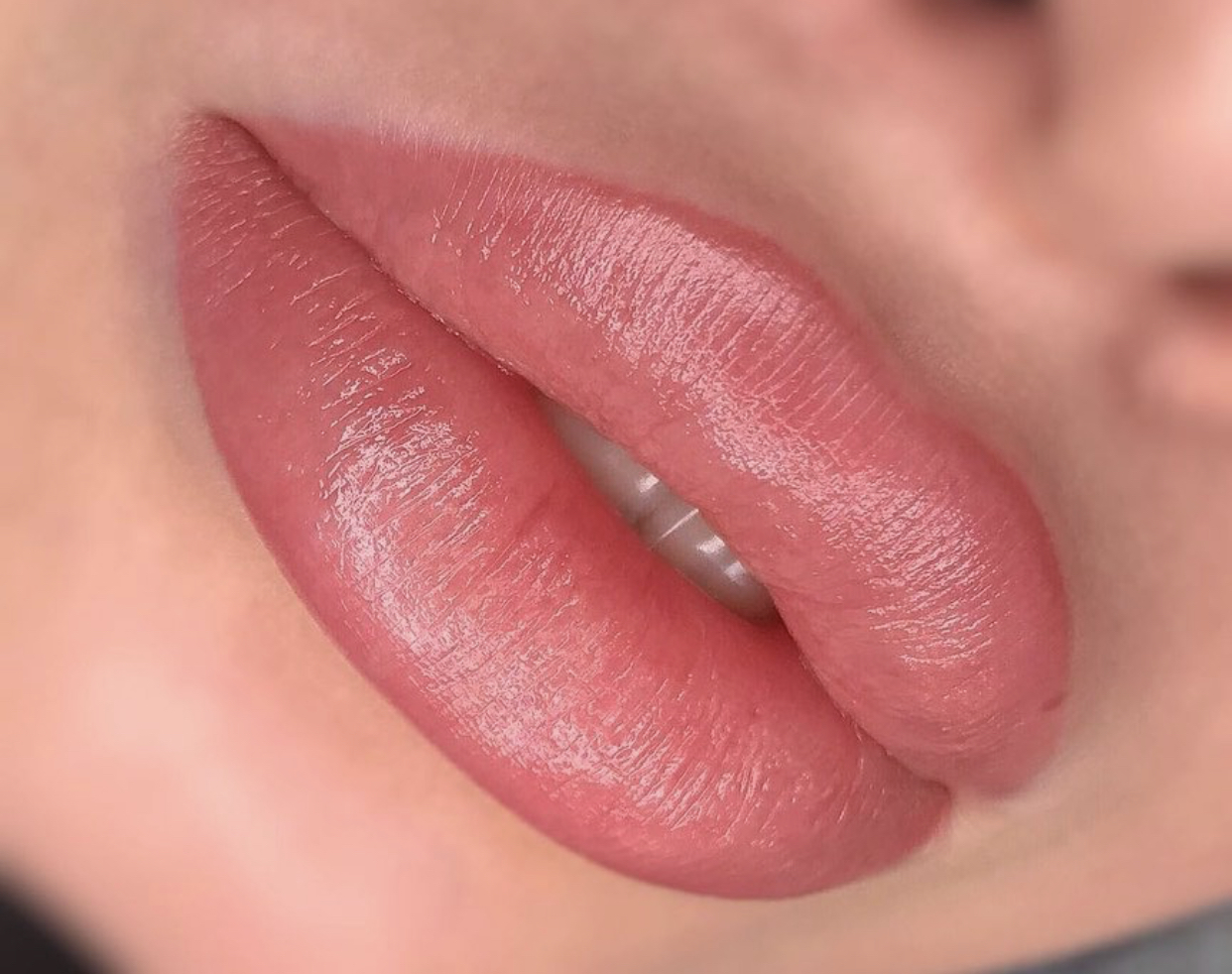 Why Choose Us For Your Permanent Makeup Treatments?
From the first consultation stroke to the final reveal, we're dedicated to making your lip blushing journey a captivating and memorable one.
During your personalized consultation, we take the time to understand your style, aspirations, and the statement you want your lips to make. This ensures that every brushstroke is an artistic expression of your unique self.
Your lip blushing journey is as much about the process as it is about the end result. We invite you to engage, share your thoughts, and collaborate with our experts every step of the way. Your satisfaction is our ultimate goal, and we take pride in turning your vision into reality.
We're also one of the leading permanent makeup schools in Vancouver.
You'll walk out the door as a more confident, self-assured version of yourself — Your lips, your story, and your beauty – beautifully tailored to you.
Our Semi-Permanent Lip Services
Semi-permanent lip makeup is an excellent way to enhance your natural features by adding a complementary natural color to the lips and defining their contours.
For the best results, try one of these lip-blushing services: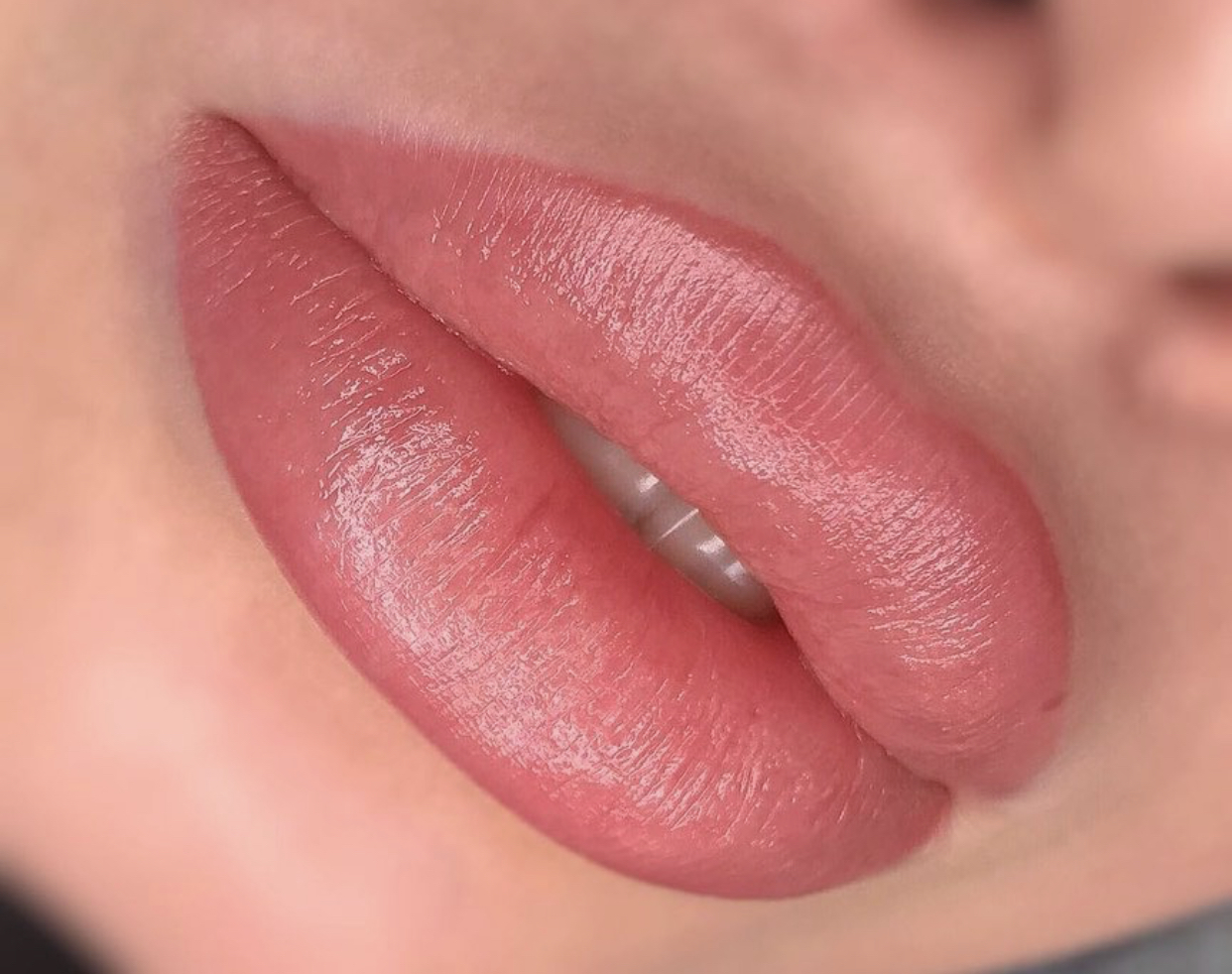 Lip blushing, permanent lips, or lip tint are all names for permanent makeup for the lips. We'll help you select a lip color that looks natural and compliments your skin tone and features for a fuller-looking lip.
Lip blushing can last 3+ years, depending on the color and intensity chosen.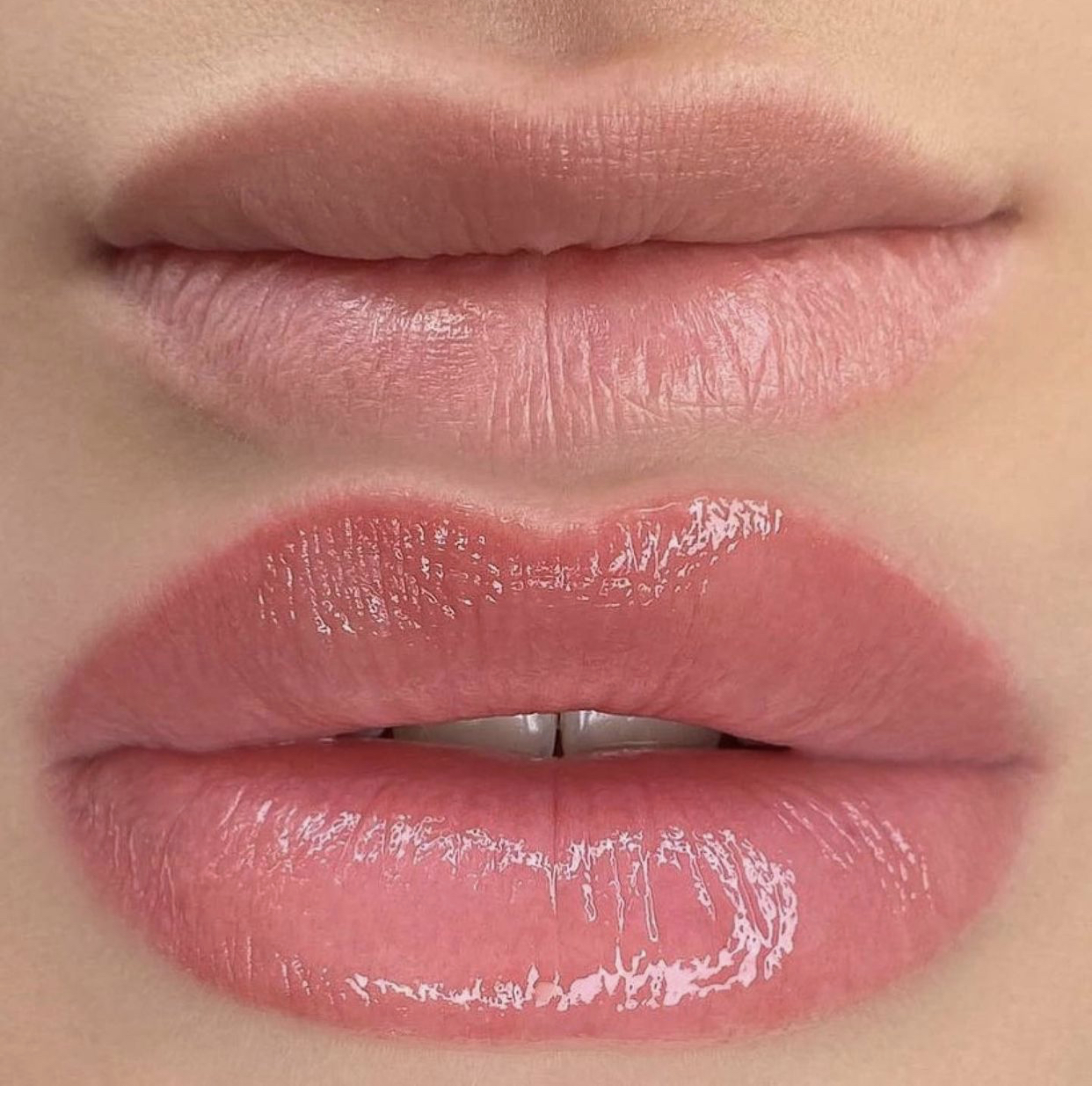 Aquarelle lip is a lip-blushing technique that gives a lip gloss effect, rather than a matte or opaque look. This is achieved by adding subtle transitions of almost transparent pigments in layers, with no sharp edges.
Skilled technicians use the aquarelle technique to create the illusion of a voluminous lip that mimics subtle lip fillers' effects.
Corrections
If you've had a permanent makeup procedure and aren't happy with the results, book a consultation with us to learn how to correct or improve the work with a price estimate.
Our Deposit Policy
A $50 NON-REFUNDABLE deposit (Commitment Fee) is due immediately upon booking to secure all appointments. Deposits are charged upon booking your reservation.
This fee ensures that you are serious about showing up to your appointment. The cost of the deposit is applied towards the total cost of your procedure.
Fee can be made via credit card using our online booking system.
The remaining balance will be charged the day of your procedure.
72 Hour Notice
Our high level of service is important to our clients and us. To avoid disruption at our clinic from no-shows and short-notice cancellations, we operate a strict 72-hour notice cancellation policy. Please kindly let us know within 72-hour notice if you intend to cancel or move your appointment to another day to avoid being charged for your treatment — no exceptions (except emergencies such as hospitalization or bereavement).
Regarding Touch Ups
The first touch up session is scheduled after 6-8 weeks following your first session.
This enhancement session is crucial for the best results.
Additional touch-up appointments may be needed for oily, problematic skin, dark, pigmented skin, and people who do not follow aftercare instructions properly. This will be charged between $110 within six months of refill treatment. As all the procedures are semi-permanent as the pigment is resolving and fades over time, we recommend annual refreshments to the colour. Minor shape adjustments can also be made.
The results of semi-permanent makeup is dependent on skin type, lifestyle and age.
Colour boosts and touch-ups are one session only.
Aftercare For Semi Permanent Lips
Avoid drinking hot liquids or spicy food for 2-3 days.
Drink all liquids from a straw for 2-3 days.
Avoid red wine until your lips are fully healed.
What to Expect After Your Lip Appointment
All photos you see on our social media are FRESH. The swelling and redness will subside, and the pigment will fade to a more natural-looking effect.
You can expect the pigment to become 30-50% lighter during the 40 days healing process.
Most services need a 6-12 week touch-up ($75).
Annual touch-ups are recommended to keep your permanent makeup looking fresh.
After 18 months, the procedure is charged full price. If you had previous work done elsewhere, you must send a picture before booking to be considered as a candidate.
Following your procedure immediately, the tattooed area will appear to be darker and bolder in colour and more sharply defined. This can last up to a week after the treatment, while the initial healing process takes place.
The treated area may feel a bit like a sunburn afterward, but there should be minimal discomfort.
For eyes and lips, swelling and bruising can occur. This is perfectly normal and should only last a few days. If either of these things extends five days, contact your physician.
During the initial healing period, there should be minimal flaking of the skin. If there is some flaking, do not pick and allow the scabs naturally to come off on their own.
The complete healing process takes about 6-8 weeks (4-6 weeks for lips), at which time the true color of the tattoo is evident.
During this process, your tattoo will soften. Be patient. Even if you think too much colour has been lost, your skin is still regenerating and naturally exfoliating.
Please wait at least six weeks to see the true color. It seems to take on new strength, and it is only after 6-8 weeks that a touch-up/adjustment can be made.
Semi Permanent Lips Aftercare
You may shower or bathe normally. Do not soak your face underwater in a bathtub or allow the shower to spray directly in your face for at least two weeks while your procedure area heals.
NO swimming pools, jacuzzis, or other bodies of water for two weeks.
DO NOT pick or scratch at the dry skin/flakiness; let the scabs fall off naturally. Picking can cause scarring and premature pigment loss.
Do NOT apply makeup to the tattooed area for the first two weeks.
DO NOT use Vaseline, Neosporin, or other petroleum-based products while healing.
Do NOT bleach, tint, or dye the tattooed area & surrounding for at least one month following the procedure.
DO NOT thread, wax, or use hair removal products on the treated area while healing.